10 Features that Your Emergency Notification System Needs to Have
When you're facing an unplanned business disruption, you need to be able to get in touch with your people quickly, precisely, and reliably. Whether you're coordinating a hurricane response or providing updates on an IT outage, communication is critical – which means you need an emergency notification system you can count on.
Emergency notification systems (ENSs) go far beyond outdated phone trees and email distribution lists. These solutions, also known as mass notification systems, allow you to reach all your students or employees, across all their devices, with a single click. Their use varies widely, from keeping everyone safe during an emergency to managing severe weather situations to communicating business-critical news. But all of these scenarios require a core set of features and functionality that enable the ENS to do its job.
If you're evaluating emergency notification systems, make sure the solution includes these ten crucial capabilities.
1.Multi-channel notifications.
Almost all ENS vendors offer multi-channel support; it's one of the main reasons that the systems are so powerful. But it's worth confirming that your solution covers the basics, like email, SMS text and voice/phone, as well as both newer and older channels. You want social channel support, like Facebook Messenger, and in certain industries, "old" devices like fax and pager too.
2.Geo-fencing.
The geo-fencing feature allows users to draw a shape on top of a map, like Google Maps, and send notifications to recipients within that geographical boundary. This is especially helpful in weather situations, when the people impacted are not defined by city or state lines.
3.Two-way communication.
Your emergency notification system should not only enable you to reach out to your employees, but let them respond as well. Users should be able to reply to your message via email or by selecting a number on the phone's key pad. You can ask, for instance, that employees confirm receipt of your message; whether they have access to WiFi, yes/no; or if there is a better phone number where you can reach them.
4.Global coverage.
In today's global economy, it's important that your mass notification system can send and receive messages around the world. While this may sound simple, ensuring SMS deliverability in foreign countries is no easy feat. Make sure that your solution includes global coverage – and don't forget to ask about international usage fees.
5.Central control center.
Your ENS should feature a main dashboard, where admins can log in to manage emergencies and send notifications. That dashboard should also be intuitive and easy to use, so admins aren't trying to figure out where to click during an emergency.
6.Advanced reporting.
Sophisticated reporting capabilities can display metrics like the number of sent, delivered, and received notifications. Clear reports are especially useful if you choose a mass notification system with a limited number of messages (Read our explanation of ENS pricing models.)
7.Phone hotline.
With a hotline feature, admins can create a hotline within the emergency notification system where your employees can call in to receive the latest updates. This gives your users more control over how they communicate with you and provides a centralized hub for your most recent information.
8.Built-in connectors/APIs.
It should be easy to integrate your ENS with your current employee data and HR systems. Make sure that your solution "talks to" tools in your existing infrastructure, like WorkDay, PeopleSoft, SAP, Remedy, or Active Directory.
9.Mobile app.
All emergency notification systems can send notifications to mobile phones. It's important, however, that the system also has its own mobile apps for Apple and Android so that the phone can receive and send messages without any messaging charges for your users.
10.Conference bridge.
Your ENS should include support for a conference call bridge, so that during an unplanned event, users can quickly and easily join a conference call. This is useful when you need to get a certain group of people connected quickly. Say there is an IT outage; you can message your tech leads, and with one click from within the notification, they can all be connected on the same conference bridge.
Each of these features plays an important role in your emergency notification strategy. If you're researching mass notification systems, identify which features are most important for your use cases, and guarantee that your solution delivers them in spades.
Evaluating emergency notification systems? Make sure you never over-pay with our Emergency Notification System Buyer's Guide: 6 Steps to Get the Right Product for the Best Price.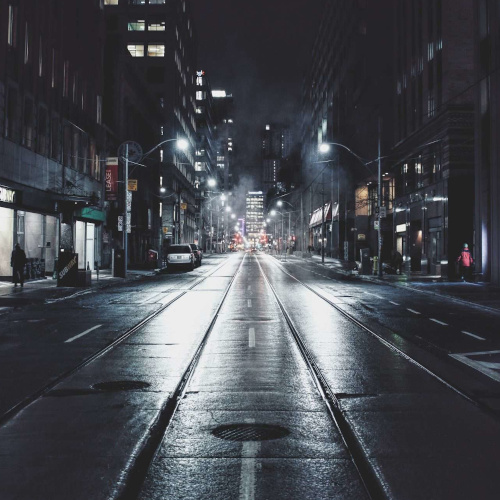 You are well on your way toward protecting your staff and organization.
Take the next step toward protecting your organization by learning more about emergency notification systems and the vital role they play in your emergency preparedness plan.