3 Ways to Use Your Mass Notification System Beyond an Emergency
Emergency notification systems, also known as mass notification systems or services, provide organizations with the ability to easily reach all of their employees or students during an unplanned event. The circumstances requiring these systems that typically come to mind first are actual emergencies. Emergency notification systems (ENSs) are indispensable during natural disasters, like flooding, earthquakes, hurricanes, or tsunamis. They also act as a critical lifeline during safety situations. If there is a dangerous or violent person on a school or corporate campus, for instance, or a bomb threat at a hospital, an ENS can lives.
Mass notification systems, however, also play an important role in less dire scenarios. These services add value during any unplanned disruption, even when lives are not at stake. Let's look at three examples.
IT outages.
It's an unfortunate fact of business and technology that at some point, some system will go down. Whether it's a single application or your entire network, you need to be able to quickly inform employees of the situation, provide them with next steps, get the right resources to address the problem, and ensure business continuity from both customer and employee perspectives.
Emergency notification systems enable these actions in a variety of ways. You can easily send a message to all employees letting them know about the problem and providing an estimated fix time. Customized escalation routes allow you to forgo any communication channels not currently working and guarantee that everyone receives the notification. If your servers are down, for instance, you can skip email and start by texting your team members, then call them if you don't receive a response.
An ENS also allows you to set up a hotline for employees to call, so you can leverage both push notifications and "pull" communication that is available at your employees' convenience. The hotline is a great way to provide updates so everyone has access to the latest information. Mass notification systems typically offer two-way communication as well. You can ask employees to confirm that they can or cannot access certain information, for instance, or whether they are able to find an alternate location to get online and back to work. When your employees are back to work, that means your customers are covered, too.
In addition, emergency notification systems streamline recovery times by connecting the resources you need to solve the problem. In the event of an outage, you could send a message to all of your IT leaders with details of the problem, and instruct them to join a conference bridge. With one click from within the notification, your top tech talent is in communication and working towards a solution.
Business communications.
Many businesses struggle to share information efficiently and reliably across the organization. You may need to communicate sensitive information to all employees, as in an acquisition or new corporate policies, or ensure that everyone received the latest messaging from the C-suite. Notifications may only be relevant to certain teams, such as new sales guidelines or updates about technology, but still require confirmation of receipt, especially when regulations and compliance are involved.
Regardless of the circumstances, email doesn't cut it when you need to know with 100% certainty that your employees received the message. If the system goes down, email does too. Distribution lists are notoriously hard to maintain and keep up to date; in today's complex business world, employees, contractors, and freelancers who may be affected by the situation come and go. And few of us spend all day sitting at our desks, staring at our email.
Emergency notification systems give you the ability to automatically try multiple communication paths until your message is delivered – and replied to. You can send notifications to everyone, or a select group, via the channels that you deem most effective, and not stop until the recipients reply. That means you have complete confidence and proof that your business-critical communication reached its intended audience.
Inclement weather.
Every organization, no matter where its offices and employees are located, must deal with inclement weather. Unlike natural or safety emergencies, weather disruptions happen relatively frequently, from flash floods due to heavy rain, to snow and ice storms, to severe thunderstorms and tornados. These weather events don't need to qualify as an emergency for them to impact your business.
If you send everyone in your office home before an impending ice storm, for example, you can use your emergency notification system to confirm employees' safety and productivity. Your first message may ask recipients to respond once they reach home safely, while the follow-up message could confirm that they have WiFi and are able to work. In this way, you know that your people are safe and sound, and that your business is still up and operational – no matter the weather.
Emergency notification services are crucial during actual emergencies. But mass notifications can play a valuable role in your more day-to-day operations as well. From bad weather to IT outages, these systems guarantee that you can always get in touch with the right people at the right time.
For more on how to keep your organization safe and productive during unplanned events, read "5 Must-Dos to Keep Your Organization Safe in an Emergency."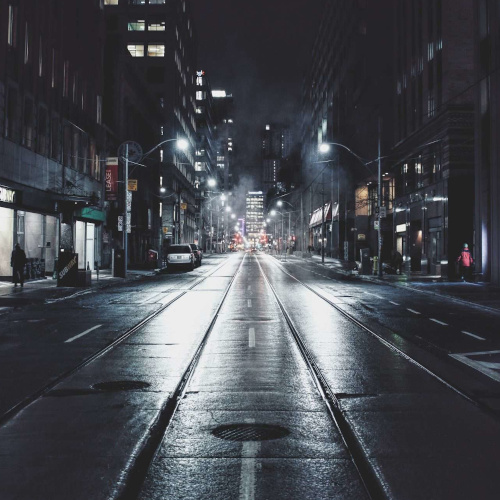 You are well on your way toward protecting your staff and organization.
Take the next step toward protecting your organization by learning more about emergency notification systems and the vital role they play in your emergency preparedness plan.