Business Emergency Communications Ensure Continuity In A Crisis
Does your company's mass notification strategy help ensure business resilience?
It's a day like any other. Business is humming along at your company. Employees are at their workstations. Customers are placing orders. Machines are droning, phones are ringing, emails are getting sent.
Then, in an instant, everything stops. An emergency has occurred. Perhaps it's a power outage, an earthquake, a cyber attack, a violent incident or a major weather event. Whatever just happened, it's effectively shut down your business.
How fast can you bounce back? Do you have what it takes to manage business continuity? It all depends on whether you have an effective business emergency communications system in place.
From road closures to data breaches to active shooter events, emergencies are sometimes unavoidable. You may not be able to prevent them – but you can minimize the impacts and disruptions to your business. The key is a robust business communications system designed for your most important resource: your people.
Why Your Business Needs a Continuity Strategy
Two businesses affected by the same crisis may experience vastly different outcomes. One may suffer an extended period of downtime, losing millions of dollars, while the other recovers within a couple hours, seeing the crisis as nothing more than a blip.
The difference is that the latter organization has implemented a smart emergency response strategy backed by business emergency communications tools (including emergency notification systems). The company's leadership has faced reality – and adequately prepared for a worst-case scenario.
To maximize business resilience and properly respond to emergencies, organizational leaders need to take the risks seriously. Consider the many ways a disaster could affect your business:
Loss of data, property or even life
Interruption of a supply chain or revenue stream
Customer service disruptions
Product delivery delays
These are just a few of the myriad problems an emergency can cause. Between a hurricane destroying your facilities, a costly ransomware attack, a mudslide causing hazardous travel conditions and a shooting resulting in multiple deaths, any disaster could be catastrophic to your business.
But it's more than the immediate impact. Each of these crises could represent an existential threat by disrupting your business continuity strategy.
How long would it take for your business to…
run out of key inventory?
lose your best customer?
go bankrupt?
Weeks? Days? Hours?
Indeed, a single emergency you're unprepared for could mean the closure of your business. It doesn't happen every day, but it does happen. (Want to learn more about ensuring business continuity in the immediate aftermath of an emergency? Watch our webinar.)
If this all sounds dramatic, that's because it is. And it's not limited to rare, catastrophic events. More mundane (and more common) disruptions can also inflict significant damage and hurt business continuity. An HVAC failure, for instance, probably doesn't pose danger to human life or information security — but it can shut down an organization for days. The same goes for a network outage. Either interruption can cost an ill-prepared organization thousands or even millions of dollars.
How to Implement an Effective Emergency Communication System at Your Business
When your business is on the line, you can't afford to ignore any kind of risk. To ensure your business resilience and the success of your continuity strategy, you need an emergency communication system. Why? Because during a disruptive event, the deciding factor in bringing your business back on track is your team. If they are properly prepared, informed and coordinated, your employees can keep the business going remotely, follow through on contingency plans, talk to customers and engage in other essential tasks.
Take it from the Federal Emergency Management Agency (FEMA): "Your employees and co-workers are your business's most important and valuable asset. Two-way communication is central before, during and after a disaster."
So, how do you implement a people-centric communication system at your business?
Map your team. Where do they work? Who works on-site, and who operates remotely? This can get complicated if you have more than one location or multiple remote workers. Fortunately, you already have this information in your systems, such as your payroll system.
Define roles and responsibilities. Who will be in charge of leading the emergency plan and managing emergency messages? Which employees need to know about contingency measures? Be sure to clearly document these details — and have backups in place for each role.
Involve internal and external stakeholders. In addition to your employers and leadership, think about the people outside of your business who need to be involved in emergency response actions. For instance, the ABA recommends maintaining contact with property managers, insurers and clients.
After you've taken these steps, the most important part is to implement your business's emergency notification system. The style, timing and content of emergency messages are up to you, so think about them carefully.
The messages you send determine whether or not your people are well-equipped to take action and continue operating during and after a crisis. Just as FEMA implemented the Integrated Public Alert and Warning System (IPAWS) to provide urgent information to a variety of channels, a business should consider how to communicate critical information to key people when need be.
You'll need to figure out the following:
Who will receive the messages? Smart businesses segment by location, role and other pre-defined groups to avoid confusion and make sure the right messages get to the right people, every time.
How will the messages be sent? Texts, emails and phone calls are a few channels of many your business can use to send out emergency notifications. The more effective the messaging channels are for each situation, the greater your reach and uptime.
When will the messages be sent — and how often? Consider how soon after an emergency your system will send alerts, as well as how frequently updates will follow. Try not to send multiple alerts unless completely necessary. Each message should provide unique information and have a purpose behind it. Otherwise, you risk causing alert fatigue.
At best, an unavoidable crisis is a bad day. At worst, it's the beginning of the end of your organization. Don't make an emergency situation more difficult than it needs to be for your people and your business. Plan ahead and optimize your communication system before disaster strikes.
With the right emergency business communications tools and strategy in place, you can bounce back from that bad day and return to business as usual.
AlertFind empowers organizations of all kinds to efficiently prepare for emergencies and ensure business continuity. Our software allows you to implement a comprehensive business notification system quickly, with powerful targeting, data synchronization and security features. Get a demo.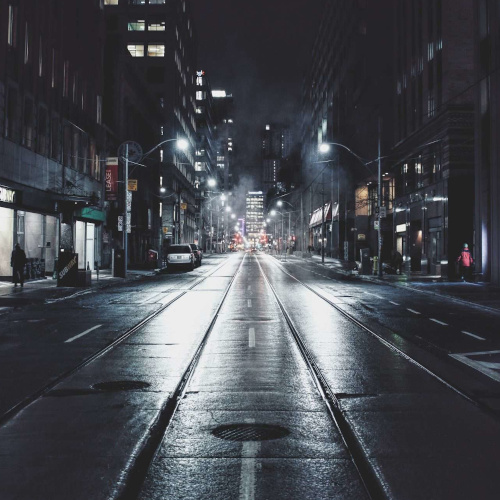 You are well on your way toward protecting your staff and organization.
Take the next step toward protecting your organization by learning more about emergency notification systems and the vital role they play in your emergency preparedness plan.