Emergency Notifications And Business Continuity For Government
When disaster strikes a government agency, there is so much more at stake than bricks and mortar. As indispensable service providers at the best of times, agencies are often relied upon more by their constituents after a disaster, so it's especially important to get back on your feet and back in business quickly.
While emergency preparedness training tends to focus on getting people out of harm's way and protecting assets, managing business continuity after a disaster is a vital part of local and state government work. Think about it: If your department is out of action, how can you help your community recover?
What would happen if a storm or other natural disaster took out one of your offices tomorrow? How would you convey vital information and move operations to a different site? How would you ensure that staff is OK? Your agency needs a way to reach every employee on every device, get the information you need,and start to get your services back on track. Every day, every hour without operating capacity is a day further behind in your strategic plan.
Focusing on technology, people and communications when disaster strikes will set you up for a quick recovery to 100 percent efficiency and a return to business as usual.
Standard operating procedures/standard operating guidelines may include checklists, call-down rosters, resource listings, maps, and charts. SOPs/SOGs may also describe how to notify staff; how to obtain and use equipment, supplies, and vehicles; how to obtain mutual aid; how to report information to organizational work centers and the EOC; and how to communicate with staff members who are operating from more than one location.
- FEMA Comprehensive Preparedness Guide (CPG) version 2.0
Prepare Your People Before Disaster Strikes
First, map your key staff. What offices do they work at? Who works remotely, and from where? If you have more than one site or any remote staff, mapping your people starts to look a lot more complicated than it did at first glance. Luckily you already have this information in your systems – like your payroll system. Even if it's a struggle to have your staff update the office contact list, they're likely to keep their payroll information up to date.
FEMA's preparedness guide for state, local and tribal governments sets out the importance of an emergency operations plan that:
Assigns responsibility to organizations and individuals for carrying out specific actions – for example, committing the local fire department to fire suppression within its jurisdiction during a disaster
Outlines the assistance available to local jurisdictions that is available during disasters
Establishes lines of authority and organizational relationships to show how actions will be coordinated
Describes how people and property will be protected in disasters
Identifies staff, equipment, supplies and other resources for use during the response and recovery operations
Includes best practices around two-way information flow
Determines steps to address mitigation concerns during response and recovery activities
FEMA says two-way communication with your team is vital before, during and after a disaster. It recommends actively communicating your emergency and business continuity plans, and says providing for your staff's wellbeing is key to building operational capacity after an emergency.
Your People Will Get You Back in Service
Most disaster planning courses focus on getting people out of the affected area. Of course, the safety of your teams is paramount, but after the evacuation procedures, you need to regroup and get back to normal. What happens if the incident happens when the office is closed or at a location where your remote staff work? What system already in place knows how to best contact your people?
The national Integrated Public Alert & Warning System (IPAWS) does a great job of getting people out of danger's way but it will not help you get your agency back online. You need an emergency notification system (ENS) that includes emergency text messages to reach staff, make sure they are OK and start making contingency plans for how to get back on track.
Smart Agencies Need a Modern Disaster Alert System
Ad-hoc solutions like text trees are only as good as their weak link. No matter what your plan is, communication is vital. Without a reliable communications solution, your agency will struggle to get back up and running. In times of crisis, people are easily distracted and the technologies you use in your day-to-day work cannot be relied on when networks are down or equipment is damaged. You need the right technology to reach and activate your whole team, get back in service to support the recovery of the communities you serve.
AlertFind constantly synchronizes with the widest variety of databases to guarantee you can reach all your people. By seamlessly and securely tapping into payroll and other systems where your staff's details are sure to be up to date, the software can help you find people where they actually are, not where they lived three addresses ago. Using artificial intelligence, our SmartContact™ function can discover when important contact details change and sync with your account.
We are deeply invested in security and uptime, meaning you never have to worry about your ability to use AlertFind the minute you most need it. Our cloud platform is accessible from anywhere and SOC 1 and SOC 2 certified, as well as being GDPR compliant. Our 99.5% uptime is guaranteed.
Building business resilience means finding the tools that will help you identify the risks, plan for any contingency, and build unbreakable lines of communication. Your most important resource in a crisis are your people. Finding them and mustering their collective problem-solving abilities is what will get you back on your feet – fast.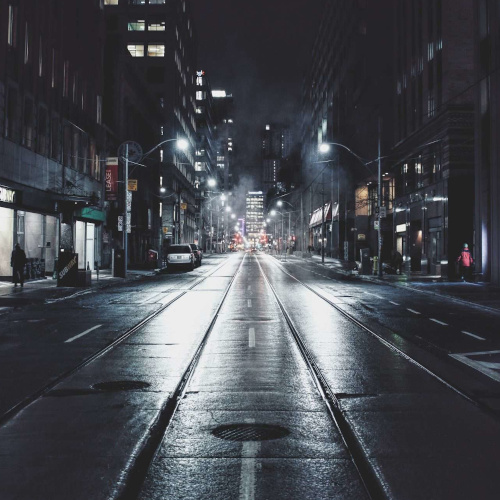 You are well on your way toward protecting your staff and organization.
Take the next step toward protecting your organization by learning more about emergency notification systems and the vital role they play in your emergency preparedness plan.