Emergency Preparedness Plan for Pets
Emergencies can have a lasting impact, catching a person off-guard and having a very sudden and major effect on everything in their life. Whether an emergency is caused by forces of nature or the actions of others, being prepared and having a plan for an emergency is a vital step toward limiting the impact it can have on your life. What is often overlooked, unfortunately, is having an emergency preparedness plan in place for your pet. Pets are often unequipped to protect themselves in an emergency situation and need our help to make sure they make it through safely. Having an emergency plan in place for your pet can help to ensure that your time with them is not cut short.
Natural Disaster Safety
When it comes to unpredictability, Mother Nature reigns supreme. Fires, floods, tornadoes, and earthquakes can all arrive in an instant and have devastating consequences. That's why it's important to always have a plan in place for you and your loved ones in case of natural disaster.
In the case of a severe thunderstorm that can produce a tornado, many of the same rules apply to your pets as yourself. Keep them inside in an interior room away from windows. Plan ahead and bring a litter box or puppy pads so they can relieve themselves in the safety of home. Keep an adequate amount of food and water on hand to weather the storm. Make sure the area you have chosen for your pets is safe by removing hazardous or toxic materials and ensuring that there are no unsafe spaces for frightened pets to hide in. Finally, practice putting your emergency plan into action so you and your pet are both ready when the time comes.
Earthquakes can be scary for a person, but for pets, it is even more frightening. Make sure that your pet's identification tags are up to date and worn at all times: Frightened pets may flee, and it is important to make sure they can be properly identified. Be aware of areas in your home where a pet may hide, and ensure that these are free from dangerous substances, wires, or other hazards. Obtain a pet alert tag and display it in your home for first-responders so they are aware that a pet is present. While taking action to remain safe yourself, monitor your pet during the emergency to ensure its safety.
Hurricanes often require an evacuation of the area, and transporting pets is a major concern. Unfortunately, many people don't take the time to effectively evacuate with their pets during a hurricane. This leads to people not bringing the proper supplies or, worse, leaving their pets altogether. When planning to evacuate in the case of a hurricane, check with your vet to obtain vaccination records as well as a two-to-three-week supply of any medications. Pack a bag with plenty of dry food, enough water for a week, leashes, collars, and a pet carrier. Plan your destination ahead and make sure they will take pets. Most importantly, never abandon your pet.
Fire Safety
Pets should always be included in your family fire emergency plan. Have a bag packed with emergency supplies for your pet, such as food and water, leashes, collars, and carriers. Plan out your destination if an evacuation were to be necessary, and make sure that it will be able to take your pet when you arrive. Fire drills or other emergency preparations should always include your pets as well so that everyone is ready during an emergency.
Fires may strike when you are not home to help your pet. In fact, pets actually cause an average of 1,000 house fires each year on their own. Take action to ensure their safety when you are not home. Never leave candles or open flames unattended where pets can accidentally cause a fire. If you have a small pet in cage, such as a lizard or hamster, leave it near the door when you are away so first-responders can locate it quickly. Invest in a pet alert tag and display it in your home to inform first-responders that a pet is present.
Cold Weather Safety
Cold weather can be just as dangerous for pets as it is for humans. It is a myth that pets are more resilient to cold weather than people: In fact, some pet breeds may actually find it harder to acclimate to cold weather. During cold weather, keep pets indoors. Shorten walks to avoid exposure or exacerbation of any previous medical conditions. Keep identification tags updated so any lost pet can be quickly and accurately identified. Consider using sweaters or other cold-weather attire to help pets be more comfortable. Also, keep an emergency weather kit for severe weather, including enough food and water to last several days as well as puppy pads or a litter box so that your pet may relieve itself without needing to brave the inclement weather.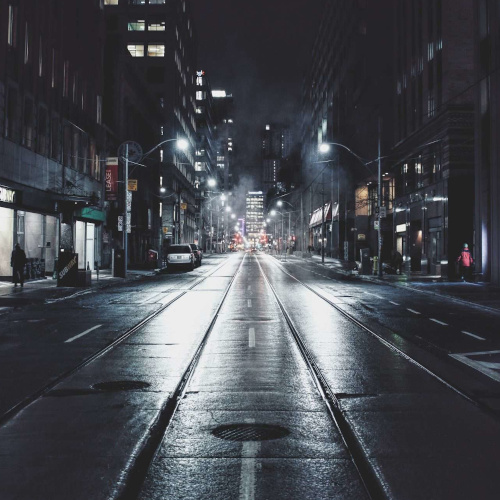 You are well on your way toward protecting your staff and organization.
Take the next step toward protecting your organization by learning more about emergency notification systems and the vital role they play in your emergency preparedness plan.