Is Your Emergency Response Too Slow? Shorten It With These Expert Tips
Catastrophes can take many forms ‒ from an active shooter to a chemical hazard or natural disaster ‒ and businesses must always have emergency response plans ready for those situations.
Authorities will be dispatched to your workplace as quickly as possible in the event of an emergency. Your emergency preparedness plan must be designed to help employees quickly respond in order to save lives and avoid further injury.
Here are how organizations should approach three of the most common emergencies:
Active Shooter
According to a FBI report, active shooter events can range from 2 to 5 minutes. Since it takes an average of 3 minutes for police to respond to an active shooter situation, a fast response is necessary to mitigate injuries and deaths.
Much like professional athletes study films of opponents in order to be prepared, you and your employees must think about what an active shooter event would be like. This way, when faced with it in real life, you'll recognize the stimulus and be prepared to react.
Practicing your emergency plan regularly is the best way to ensure your employees' actions will be automatic in the event of an active shooter incident. This includes knowing the quickest and safest route to interior shelters, exits, escape routes and alternate escape routes, or the best method of engagement.
For more expert tips to ensure your company is prepared for an active shooter situation, download our free guide: "Active Shooter Emergency Preparedness Guide: Everything Your Business Needs To Know."
Chemical Spills
Emergencies dealing with hazardous materials and chemicals come with their own set of risks and employees must act quickly to protect themselves and provide aid. The Occupational Safety and Health Administration requires employers to train employees on hazards in the workplace (29 CFR 1910.1200), and businesses that use or house chemicals are highly susceptible in the event of an emergency. But what happens when an environmental disaster strikes a facility and exposes a flaw in an emergency plan?
This scenario played out at the Arkema, Inc. chemical plant in Crosby, Texas, during Hurricane Harvey in 2017. With flood waters rising in the plant's storage house, 500,000 pounds of peroxides were at imminent risk of explosions.
Arkema's management was criticized for waiting too long to move the peroxides off-site to keep them cool and prevent them from mixing with other chemicals. It was unfortunately a futile attempt and the chemicals exploded. Additionally, Arkema staff had reportedly not communicated the full range of exploded chemicals to emergency responders, and crews became ill soon after arriving.
Swift decision-making can lead to fast action during a crisis. Here are some key things to remember:
Staff should know the locations of emergency exits and avoid contact with affected materials.
Only essential staff and those tasked with handling the materials should remain onsite until authorities arrive.
Authorities should be apprised of the types of affected chemicals prior to their arrival.
The National Institute for Occupational Safety and Health's "Pocket Guide to Chemical Hazards" also offers key facts about workplace chemicals and helps users recognize and mitigate related risks.
Natural Disasters
There are a wide variety of natural disasters that can damage a business. Natural disasters include:
Earthquakes
Floods and flash floods
Blizzards
Extreme heat and drought
Hurricanes and tropical storms
Tsunamis
Wildfires
There is no one-size-fits-all emergency response to natural disasters because, for example, the protective actions needed for a wildfire may not be the same for a mudslide.
Identify which natural disasters are most likely to affect your business and prepare emergency plans accordingly. Test these plans with the proper tabletop and live training exercises and incorporate any lessons learned into your plans.
Make sure your employees are trained for each specific threat and know how to respond quickly. For natural disasters like hurricanes, be proactive about reviewing your plan before hurricane season starts.
Communication Is Key To Mitigating Injuries, Damages
Each of these disasters call for quick and concise communication. Including an emergency notification system (ENS) as part of your emergency preparedness plan ensures you can communicate dangers as soon as you're aware of them.
An ENS is independent from your primary infrastructure, so it works even if power and/or servers go down, and will continue to send notifications to employees' different devices until you receive a response.
This will enable your employees to take the proper actions to protect themselves during any of the above disasters and confirm their statuses with you.
Additionally, and perhaps most importantly, its predetermined set of alerts can speed up the emergency response time.
Employees need to act quickly to execute the relevant emergency preparedness plan. Whether it's a fire, a medical emergency, a lockdown or other situation, fast action saves lives.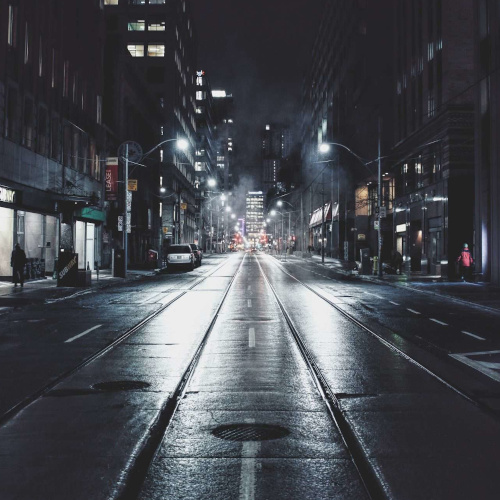 You are well on your way toward protecting your staff and organization.
Take the next step toward protecting your organization by learning more about emergency notification systems and the vital role they play in your emergency preparedness plan.