Consolidation In The Emergency Notification System Market
In recent years, we've seen a large increase in the number of threats facing organizations around the world. Active shooter events are on the rise, hurricanes are causing more and more damage, and we are at a greater risk for experiencing a large-scale pandemic than ever before.
This increase in threats led to a wide-scale emphasis on emergency preparedness. Companies of all sizes started taking major steps to ensure their organization was prepared for any crisis, and their people were protected from any threat. As emergency notification systems (ENS) are a crucial component of any emergency preparedness plan, the ENS market experienced substantial growth. Eventually, the market supported over 50 mass notification system vendors.
Many emergency notification system vendors found themselves to be offering similar products, of similar quality, at similar price points. The competition began to drag down profit and many smaller vendors struggled to stay visible, so they started to consolidate.
Today's Emergency Notification System Landscape
The emergency notification system market continues to move through a phase of consolidation. Major players began to emerge, buying up competitors and forming emergency notification empires. However, many small local vendors remain active.
What Does This Mean For Consumers?
Market consolidation reduces the number of options in the market, allowing popular vendors to raise their prices, even without adding new features or improving the functionality of their tool. It is crucial that consumers keep this in mind when shopping for an emergency notification system.
You want to be sure that you are equipping your employees with a state-of-the-art mass notification system, not an ineffective and outdated tool. It is not enough to simply compare pricing, you also want to look for innovative features that really add value to the system.
Look closely at what the vendor can offer you in these three key areas:
Contact Database
Your contact database is the most important component of your emergency notification system. If you don't have up-to-date contact information for every one of your employees, your ENS is effectively useless.
Most organizations have less than 40% of their employees contact information, which leaves the large majority of their workforce vulnerable. This is due in large part to ENS providers using outdated data collection methods.
Look for an emergency notification system that uses a "pull" data collection method. That way you won't have to rely on employees to feed their own information into the system, and you can rest assured that your contact database will always be updated.
Security
Your ENS will store vast amounts of personal user data as well as sensitive messages. Stringent security is critical.
All emergency notification system providers will advertise their tool as being highly secure, but many do not actually have the necessary protections in place.
The easiest way to weed out dangerous tools is to check for certifications. A truly secure provider will be SOC 1 and SOC 2 certified, as well as GDPR compliant.
Reliability
Your emergency notification system needs to be ready at all times, even when your systems are down. Otherwise, there are many types of crises, such as a hurricane or cyber attack, that could render it useless.
Similar to security, many providers will boast about the reliability of their tools. But the reliability of an ENS needs to be backed by more than just words.
Look for a provider that offers service-level agreements (SLA) specifying that 99.5% uptime is guaranteed. It's the only way you to ensure your ENS will be functioning when you need it.
To learn more about how AlertFind uses innovative technology to protect your organization, schedule a demo today.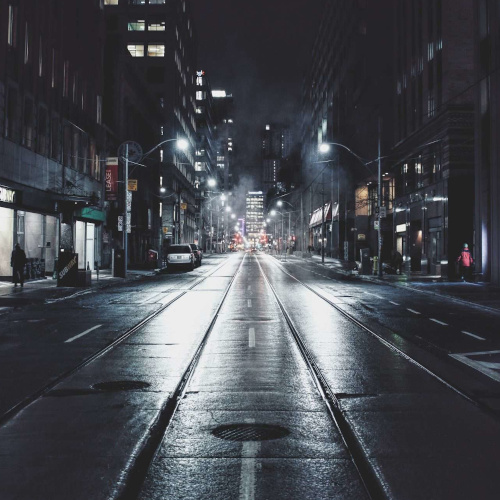 You are well on your way toward protecting your staff and organization.
Take the next step toward protecting your organization by learning more about emergency notification systems and the vital role they play in your emergency preparedness plan.