Going Mobile: Why You Must Be Able To Launch Alerts From Your Phone
To get the most value out of your emergency notification system, you need a provider with both a desktop and a mobile platform.
A web application is great for many emergency preparation and management tasks. However, there are many emergency situations in which it will not be enough. For example, if the crisis requires you and your team members to move locations or if your computers go down, your ability to send alerts is crippled.
In these instances, you will need mobile access to your emergency notification system. A strong emergency notification app offers many advantages:
Speed
One of the biggest benefits of an emergency notification system app is the speed at which you can send out emergency notifications.
You can preplan your alerts and save them as drafts within your emergency notification system. Then, when a situation arises, you can push out your prewritten notifications with one click - right from your smartphone.
This process saves valuable time during all types of emergencies.
Mobility
ENS mobile apps give you the ability to deploy alerts from anywhere.
You don't have to be tethered to a computer or even to one specific location. You can take your crisis communications management with you if you need to evacuate or move to another command post.
Connect With Your People
An emergency notification system mobile app allows you to communicate with and gather information from your team members in real time. ENS mobile app audience communication features often include:
Read receipts
Read receipts allow you to rest easy, knowing your messages were received. Once you are confident all employees have been notified, you can move to the next phase of your emergency response plan.
Surveys
Surveys allow you to solicit feedback from your employees. You can send a survey right from your mobile app and analyze the data right on your smartphone. The user-specific feedback will help you to improve your emergency response.
Conference bridges
Conference bridges enable you to get key stakeholders on the phone immediately, no matter where they are.
You can effortlessly send a push notification inviting your organization's decision-makers to a conference bridge to initiate a real-time conversation and speed up recovery time.
Empower Your People
Your team members also greatly benefit from downloading and using the mobile app that goes with your emergency notification system. It puts power in their hands when they need it most. ENS mobile app recipient features often include:
Location Services
Location services enable employees to "check in" on their smartphone. Their location is then shared with your ENS system administrators.
You can use this information to target notifications based on geographic locations. This segmentation ensures that each employee only gets information that is relevant to him or her.
You can also share employees' locations with first responders to ensure they reach your team members as quickly as possible.
'Need Help' Requests
Employees can send "need help" requests with the simple push of a button. These requests alert the system administrator that an employee is in trouble.
Knowing which employees are safe and which employees are in danger allows system administrators and first responders to prioritize certain people and areas.
Hotlines
Your team members can call the toll-free hotline number that is listed in their mobile app at any time. This allows each employee to stay informed, getting accurate information as they need it.
Multi-Channel Push
In most emergency situations, email alone is not enough. When you need to ensure that your employees are getting each critical message, you can push your alerts over multiple channels at the same time using the emergency notification app.
With one click on your smartphone, you can blast alerts to email, text, voice call, fax, mobile app push notifications, pages and more.
Ease-Of-Use
Whether its a natural disaster, an active shooter or an IT outage, emergency situations are often overwhelming. In the midst of a crisis, the last thing you need is to try and navigate a confusing web application.
A streamlined ENS smartphone app gives you all the tools you need to manage any type of crisis. The easy-to-use interface simplifies your crisis communications so that you can initiate and manage conversations, without adding even more stress to the day
Shared Responsibility
ENS mobile apps can be downloaded by every person at your organization, with different levels of access assigned to each team member. Assigning multiple administrators allows your leadership team to share notification responsibility and ensures that critical alerts make it to your employees no matter the situation.
If an administrator is incapacitated and unable to send alerts, one can simply pass their smartphone to an available team member to manage in their stead. While this option may be limited by your organization's security protocols, it can be a simple solution for your administration team should they need to further delegate.
To learn more about how AlertFind keeps your organization connected, schedule a demo today.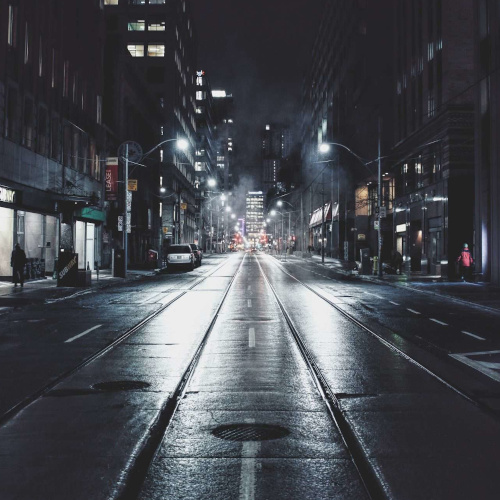 You are well on your way toward protecting your staff and organization.
Take the next step toward protecting your organization by learning more about emergency notification systems and the vital role they play in your emergency preparedness plan.