This Is What Happens When 90,000 People Lose Power
What does a serious business disruption look like? Just ask 90,000 people in San Francisco.
Last Friday, a good portion of the city lost power for most of the day due to a fire in a PG&E Corp. utility substation. Traffic signals went down, cable cars came to a halt, and thousands of businesses found themselves at a loss, literally and figuratively. "Office workers unable to access elevators or use their keycards spilled out onto the sidewalks," reported Reuters, "wandering the streets in search of an open café… others simply went home, with long lines forming for ferries. For many, there was little to do but wait."
All of that waiting translated to millions of dollars in lost productivity. The Reuters article continues by quoting an IT professional in the financial district: "When I got here we had to shut down all the servers, all the workstations were offline. I'm sure we've lost millions of dollars already." His organization wasn't the only one. The NYSE trading floor was temporarily shut down. Banks, retailers, and restaurants all closed their doors. Hospitals relied on back-up generators and moved and rescheduled patients.
In a situation like this, with servers down and employees distributed, how do you communicate with people in an effective way? How do you get them back to productivity as quickly as possible?
The outage in San Francisco is a classic use case for an emergency notification system (ENS) like AlertFind. With an ENS, an impacted business could reach all of their employees on their preferred channel or device with just a few clicks. Even though servers were down, even though people were far from their desks and all over the city, they could easily get and stay in touch.
When the outage first occurred, for instance, an organization could send a notification that power was down and the office was closed, so employees should stay home or turn around. The next notification could ask people to confirm that they have reliable Internet access and can get online within the next hour; anyone who replied "no" could be followed up with directly to ensure business continuity. The impacted business could set up a hotline, updated consistently with the most current information, then notify employees to call the hotline for the latest news. They could get the IT team on a conference bridge, even without access to traditional conferencing services, in order to troubleshoot the problem(s). And when the system came back up, an emergency notification system could ensure that every employee got back online – and back to productivity – as quickly as possible.
Emergency notification systems aren't just for life-threatening emergencies like hurricanes or terrorism. Far more often, they're used in situations just like San Francisco's Friday power outage. These types of business disruptions may not put lives at risk, but they can bring business to a halt. With an emergency notification system, your organization can be up and running long before the power grid can catch up.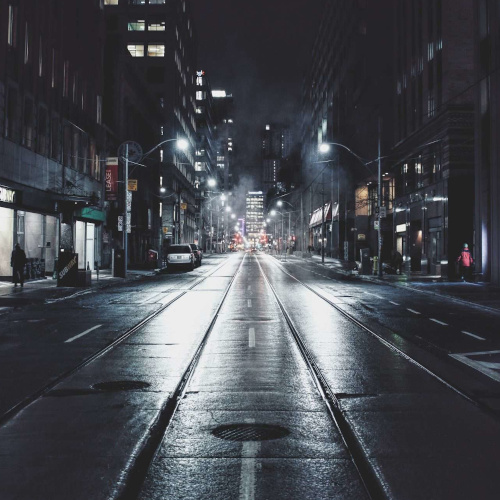 You are well on your way toward protecting your staff and organization.
Take the next step toward protecting your organization by learning more about emergency notification systems and the vital role they play in your emergency preparedness plan.