How Mass Notifications Help Your Business Survive Pandemics
No matter where your enterprise is based, you're operating in a global economy that's increasingly at risk of pandemics. An outbreak, even one halfway across the globe, can snap supply chains, isolate teams, cause vital facilities and equipment to be abandoned, and derail all kinds of production. It can also threaten the health and safety of employees and other people you work with.
With teams, suppliers and customers increasingly distributed globally, does your enterprise business continuity plan include a strategy for communicating during an outbreak or other widespread health incident?
Emergency Communications In A Health Crisis
Due to historic levels of travel and the spread of fast-mutating superbugs, healthcare disasters like localized outbreaks are increasingly turning into transnational pandemics.
Emergency preparedness expert and FEMA instructor Meg Nash outlines a number of best practices for business operations teams planning for a pandemic. Nash says you should:
Plan to communicate about the pandemic itself as soon as you know something. Figure out ahead of time what that trigger will be – for example, an alert from the World Health Organization.
Identify who can keep working and how you will communicate with them. For example, if one of your offices is in an affected area, your teams based there may be working from home. Consider business continuity and how to get things done with different systems from different places.
Choose a cross-functional team to write your emergency operations plan. Make sure communications, HR and leadership are represented.
Include suppliers in your plan – for example, think about how your business will be impacted if your major vendors are offline for a significant amount of time.
Provide alternate ways for your customers to access your products and services. If you're in retail or conduct onsite visits, consider how a pandemic would impact your work and find alternatives.
Map your entire people ecosystem, including staff and their families, interns, service teams like cleaners, workers with different schedules and contractors and suppliers that work on site. Make a plan for everyone who may be affected.
Offer examples of how staff should behave during the pandemic to protect public health, such as staying home when ill, getting vaccinated where possible, hand-washing and other recommended best practices.
Nash also had some useful advice for communications planning in healthcare settings. She said the messages must be targeted to specific departments. It's critical that communications are two-way so recipients can reply with relevant information. In our experience, two-way communications are vital to link your command center with team members, so everyone has confidence that they are connected and in the know. When field workers have the ability to quickly send an update, the operations center can focus its resources on the people who most need it. Additionally, a tool that has read receipts tells the center who's seen a message and who hasn't, so they can follow up immediately.
Your mass notification service should allow for role-based alerts, so the right people receive relevant messages they can act on no matter what place and circumstances they're in.
Modern enterprises have staff, suppliers and customers that are increasingly geographically dispersed. How would you reach them in an emergency? You need a tool that functions globally and across devices and is able to find your people wherever they are.
A Real-World Example: How The WHO Uses Alerts To Curb Pandemics
In a globalizing world with healthcare gaps in developed and developing countries, the World Health Organization has its work cut out for it getting the word out about health incidents and containing disease outbreaks.
With infection spreading by the minute, the WHO has built an international network focused on rapid response. When an outbreak is reported, it immediately activates its Global Outbreak Alert and Response Network.
This cross-border function relies on rapid, two-way communication and frequent drills to make sure its teams are ready for any emergency. The backbone of the WHO system is immediate alert and activation through a mass notification service that can reach partners anywhere, anytime.
The WHO approach is to share information quickly and officially. Research shows people are more likely to overestimate the risk if information is withheld or they hear it from an unofficial source.
These best practices can be extended to the business world with a mass notification system that supports immediate, multi-device, two-way communications.
How To Reach Your Global Business Networks With Emergency Messages
We live in a connected world. Even if your teams are local, chances are you have remote workers, field teams or staff on vacation.
The communications systems you use every day won't cut it in a pandemic. You need a solution that is built expressly to get the right messages to the right people immediately – anywhere and everywhere – even in the chaos of an outbreak.
Our experts can show you how a mass notification system can help you rally your team and maintain business continuity in a health crisis. Get a demo today.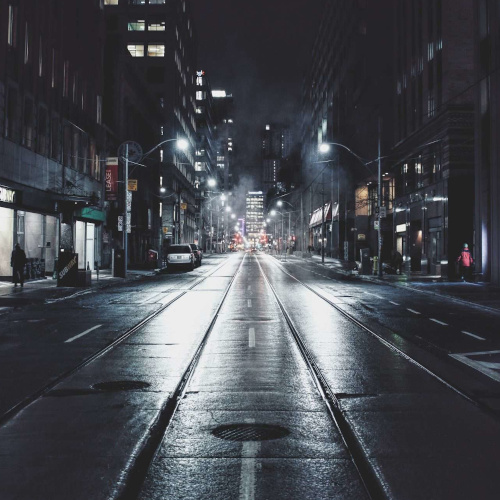 You are well on your way toward protecting your staff and organization.
Take the next step toward protecting your organization by learning more about emergency notification systems and the vital role they play in your emergency preparedness plan.