What Can We Expect From This Season's Hurricane Forecast?
Millions of Americans and their businesses were affected by the 2017 hurricane season. Between June 1 and Nov. 30, 2017 – which is hurricane season – the United States endured 12 named storms which caused 103 deaths.
It is considered the 17th deadliest hurricane season since 1990. Its economic impact was equally astounding – power outages and flooding caused company closures, building condemnations and breaks in supply chains, among other business issues. With regard to economic impact, $200 billion in damages were reported, making last year's the second-costliest season on record behind the 2005 season.
The 2018 Hurricane Forecast
Many emergency and hurricane preparedness managers are looking for good news in this year's hurricane weather forecast. According to an article on Time.com, the U.S. may experience a "near average" hurricane season, forecasting 12 named storms, six hurricanes and three major hurricanes.
But don't let that fool you. The most recent year with a "near average" hurricane activity was 2011, during which Hurricane Irene caused 49 deaths and more than $14 billion in damages. With that forecast in mind, Joe Trainor, the program director of the Disaster Science and Management program and an associate professor of public policy and administration at the University of Delaware, said hurricane preparedness should not be left to chance.
"You could collect case studies and perform an analysis of them. [An effective plan] depends more on that exchange of information and of outcomes and looking beyond your own company or small network," Trainor said during a recent webinar. "I understand it's hard. On a day-to-day basis, you're driven by the job in front of you. And we don't create a lot of space in these places to think beyond the kind of immediate task at hand. But we should."
Hurricane Preparedness Tips
So how can businesses institute effective hurricane preparedness plans? Trainor offered some tips that apply to organizations of all sizes.
Hire an outside consultant.
"Maybe you bring somebody in to take a fresh look. What you need to do is broaden the vision beyond just the small business continuity team.
"You shouldn't only see the world through your own experiences and we all know the saying about hindsight. These external review processes help people debrief their events in a real credible and educational way."
Aspire for "high-reliability" status.
" 'High-reliability organizations' seek out failures so they can learn from them, treating them like the tip of the iceberg instead of diminishing their value. They reward people for finding flaws in systems and correcting them," he said in the webinar.
"And because of this, they experience fewer than their share of bad outcomes. So part of it is changing the mindset that just because you've been doing something for a while doesn't mean that it's perfect. It's this constant search for the next problem or issue and – and rewarding people for finding and addressing them – that we're striving for."
Ensure access to capital.
"This is a huge problem for all businesses. You've got to have access to resources, but one of the major things for businesses in at-risk areas is that they don't have access to capital or loans. Their businesses fail because they don't have access to resources to allow them to weather the storm long enough to rebuild or get their business back up and running," he said.
"If you have a downturn in income for a month or longer, your business is absorbing the loss of revenue and taking on a significant expense line in terms of rebuilding or restaffing."
Join a professional association.
"There are quite a few professional associations out there to consult for business continuity, like the Rotary Club or the Business Continuity Institute. You could share the resources among organizations to really dig into emerging climate risks, for example, and create a plan that will have a significant impact."
To get even more insights on how to prepare your organization for hurricane season, watch our new webinar, "Is Your Organization Hurricane-Ready? 5 Actions To Take Now."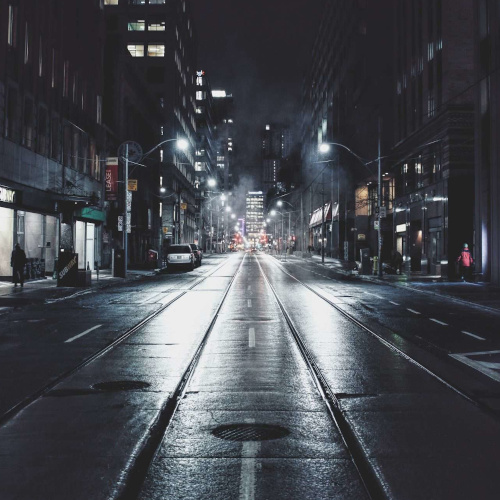 You are well on your way toward protecting your staff and organization.
Take the next step toward protecting your organization by learning more about emergency notification systems and the vital role they play in your emergency preparedness plan.