Key ROI Indicators For IT Process Improvement
Every dollar counts, especially when you're looking to increase your company's investment in your IT incident management process. Getting a budgetary increase will help pay for the critical tools, training and personnel you need to create a dynamic, responsive IT incident management team.
In order to demonstrate the value of your team and its work for the organization, make sure you're tracking the key metrics that will help you demonstrate the team's ROI.
Key Metrics To Track
Creating a core set of metrics will help you identify where your incident management team is performing well and how its process-driven approach is helping the company. You want to look at metrics like number of calls, average time of resolution, percentage of calls resolved by level one support, etc.
You can also look at system downtime, average length of call and number of follow-up calls. By looking at these metrics you can tell how efficient your team is, how quickly you're resolving issues and how you've decreased downtime and improved customer service.
With every minute of unplanned downtime costing an average of $8,850 per minute, according to the Ponemon Institute, you can create a compelling story of the value of your team.
How Do You Stack Up To Industry Standards?
While it's tempting to focus on industry standards as your sole benchmark, make sure you're taking into account all the factors. Are there unique features of the business that affect your ability to resolve issues quickly? Are you aware of process issues that are slowing you down? Do you lack key technology and tools to improve your response time?
Asking questions like these are a key way to see why you may not be meeting industry standards. If, after reviewing these areas, you find that you're still not meeting your goals, look to ITIL standards to get ideas on improving your process and organizational structure. This industry leader has extensive guidance on improving all aspects of an IT organization.
Don't Let Metrics Be The Whole Story
Having metrics can make managing the IT incident management team easier. But don't let your team's success be solely defined by the numbers. Humans are at the root of your team. This means you need to look at factors like personality, skills and training to get the most out of every member.
Don't be afraid to move members of the team around to find the best fit. Soft skills like communication and collaboration play a key role in IT incident management, so don't overlook them and only reward technical skills.
Creating a robust training program is also critical to the long-term success of your team. You must have the ability to grow and develop those skills, especially because front-line IT support positions turn over frequently.
Using metrics to tell the story of your team's success is a key way to get the continued investment you need. Make sure you have the right data by creating a core set of metrics you track consistently.
To learn more about how process improvements can improve your IT incident management, download our new eBook, "Streamlining IT Service Desk Incident Management: 3 Process Changes To Make Now."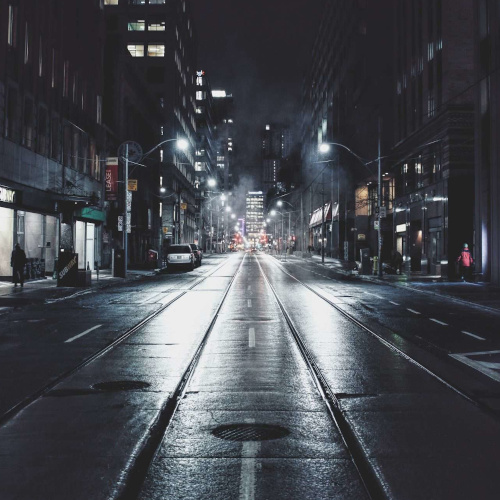 You are well on your way toward protecting your staff and organization.
Take the next step toward protecting your organization by learning more about emergency notification systems and the vital role they play in your emergency preparedness plan.