The Mass Notification Practice That's Breaking Your Budget and Bothering Your Users
When your business faces an unplanned event, your number one priority is reaching all of your employees. Whether you're facing a true emergency, like a natural disaster or safety situation, or a business disruption, like an IT outage or severe weather, you need to be able to get in touch quickly and reliably.
In these urgent situations, it's easy to panic. You want to connect with your people immediately, so you blast a message to everyone on every channel and device.
This reaction is understandable. In 90% of scenarios, it's also not the best solution. When you're not facing a true emergency, blasting recipients is ineffective, costly, and burdensome to your users.(consider the"Boy Who Cried Wolf" analogy – here or perhaps better later?)
If you don't have an emergency notification system in place, contacting all of your employees by email and phone is incredibly resource-intensive.
You simply don't have time to manually call everyone, and email is unreliable. Email depends on your IT infrastructure, so if that's down, email is too. Even if your system is available, distribution lists are rarely up to date, especially in today's complex environment. Between contractors, freelancers, vendors, and of course your full-time employees, what are the chances that you have everyone's correct email address? Even if your emails make it to the right place, too many notifications that are only sometimes relevant will bother your users at best, and create "banner blindness" at worst – a serious problem when the message is actually critical.
If you do have an emergency notification system, blasting your recipients becomes much easier. You can hit all of your users on every registered channel with a single click. But that doesn't make it the best choice in an unplanned disruption.
Sending a notification to every single channel – say, email, phone, text, social media and even  fax or pager in some industries – often causes undue alarm. It feels like an emergency, even if it's not. That reaction tends to impede your desired results instead of encouraging them. In an IT outage, for instance, employees may begin to panic about the impact on customers and overreact or unnecessarily spook customers instead of focusing on getting back online.
Blasting your mass notifications can also be expensive to the organization and end users.
Many emergency notification systems charge by number of messages or have a limited number of messages. That means the more you send, the more you pay, or if you send too many during a non-emergency disruption, you may face overages when you really need the volume. Charges for international messages add up quickly as well. In addition, your recipients may incur costs for the messages, especially internationally. If your employees still pay for voice minutes, data usage, or number of texts, your notifications may be costing them money.
The blasting approach impacts your recipients' user experience as well. We all want to receive notifications if and only when they are relevant to us. If your message isn't relevant, or if they get it 5 different times, your employees will be frustrated at the system and its administrators. That sentiment is not only bad for your overall culture, but undermines the system's credibility in case of a true emergency. Sending too many notifications can create a classic "boy who cried wolf" scenario – and that's a problem when it counts.
What's the alternative?
Customized communications with a sophisticated emergency notification system (ENS). An ENS allows you and your users to create escalation paths that make sense for your organization and your recipients. You can tell the system, for instance, to text first, and if you don't receive a response, move on to email and then phone. You can determine the escalation path based on the severity of the event and your employees' usage patterns and needs, or let your users' set their own preferences.
For example, an employee could designate email as his preferred channel during the work day, from 9am-5pm on Monday-Friday, but ask the system to call him on evenings and weekends. If an employee is rarely on Facebook, she could remove Facebook Messenger from her available channels. This personalization enables you to reach your users in the manner they prefer, which makes your notification system more effective and less intrusive – not to mention more cost effective.
You also have the option to set up custom groups, so you only notify everyone in situations when all employees are affected. Your IT team, for instance, may be pre-set to receive notifications around tech issues, while your account managers may be notified when you're dealing with a customer-facing problem. These flexible group settings reduce the number of messages that you send and the number of irrelevant notifications your other employees receive.
In a real emergency, contact your people in every way possible. But in less urgent situations, it's time to reconsider the everyone-everywhere notification blast. An emergency notification system allows you to send targeted messages to the right people in the right place. Your employees, and your budget, will thank you.
For more emergency notification best practices, read the white paper: 5 Must-Dos to Keep Your Organization Safe in an Emergency.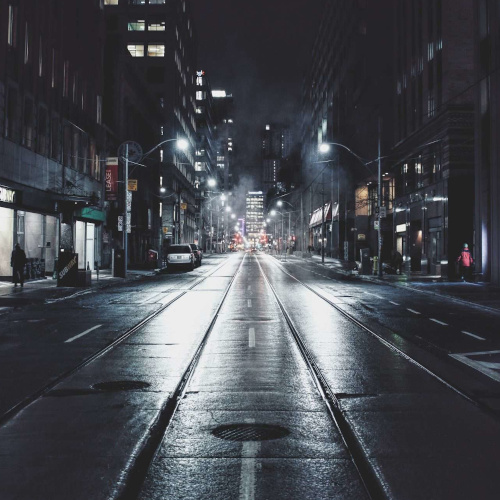 You are well on your way toward protecting your staff and organization.
Take the next step toward protecting your organization by learning more about emergency notification systems and the vital role they play in your emergency preparedness plan.