What Is A Mass Notification System?
A mass notification system is a multi-channel communication platform businesses and organizations can use to alert employees in the event of an emergency.
During an emergency – such as a natural disaster, active shooter or cyber attack – mass notification systems are used to send out group alerts to subscribed users through text, email, phone calls and other channels.
For years, businesses have been using mass notification systems to maintain communication with their employees in the event of an emergency and to remind them of the company protocols and preparedness plans. As the technology has evolved, mass communication systems have improved and added new features.
Alerts can either be pre-written or created during the incident. Mass notification systems are very versatile and can be used to send out communications during a variety of business incidents, including:
Active shootings and workplace violence
Natural disasters, such as earthquakes and hurricanes
Power outages
Cyber attacks and data breaches
Weather-related incidents, such as flooding and snowstorms
Road closings
Facilities management incidents
Emergency preparedness managers can send out vital preparedness tips to their employees, helping them avoid the emergency entirely, gather critical information or send law enforcement or medical help, if needed.
Mass Notification Communication Methods
Mass communication systems have evolved to the point where you can notify employees and subscribers instantly on multiple channels, including:
Email
Phone call
Text
Mobile apps notifications
Mass notification messages provides all parties with the information they need to plan and respond in real-time. Creating templated or pre-built alerts and customizing them for specific incidents (as well as including links to both internal and external resources that have more information) will allow organizations to better protect their people.
100% Employee Database Accuracy
While most mass notification systems have the same features, there is one key difference. Most systems only have 40% of the organization's employee contact information. This means that you can't reach more than half of your team during an emergency.
You want to ensure that your contact database is updated with everyone's information at all times. AlertFind's SmartContact feature uses artificial intelligence, machine learning and data science to discover when important contact details change and updates new contact info for your employees and contractors in real-time.
SmartContact takes the responsibility of manual updates off your personnel, freeing them up for other important tasks. AlertFind's proactive support specialists also run free monthly database health checks to identify and resolve any database integration errors.
Two-Way Communication
An open line of communication with your recipients is critical and gives you access to valuable information about their status and if they need help. Subscribers can also be your eyes and ears at the scene of an incident, which is why two-way communication is key. This helps administrators and first responders better understand the situation and help them locate threats.
For example, if an earthquake impacts your building and employees are trapped in a room, or if workers are sheltering-in-place during an active shooter incident, they can use the mass notification system to alert you to their status and location.
Two-way communication features include read receipts, surveys, incoming messages, conference calls and "need help" requests.
Targeted Alerts And Geofencing
Many emergencies are local or regional events. In these instances, you'll want to target users based on their location in order to alert the people and facilities affected, rather than sending a disruptive, company-wide alert.
Geofencing (also known as geo-targeting) helps you identify and isolate the appropriate recipients based on their physical location and is particularly useful during a natural disaster, chemical or hazardous spill, and active shooter events. By drawing a virtual fence around any specific area of your choosing, geo-fencing allows you to send notifications to subscribed users within that "fenced" area.
Conference Calls
Conference bridges bring your organization's critical leaders and resources together to make decisions in real-time. So the ability to quickly set up and distribute this information is a key part of your incident response.
Bridges with recorded messages also relay critical decisions and helpful information to the rest of the company, allowing you to distribute information in a consistent and dependable manner.
While multi-channel delivery, geo-fencing and mobile apps are all great features, you should know that they come standard with virtually every mass notification system.
You need to look for key features like 100% employee database accuracy when choosing the best notification system for your organization.
Learn more by joining an AlertFind drop-in demo or scheduling a one-on-one demo.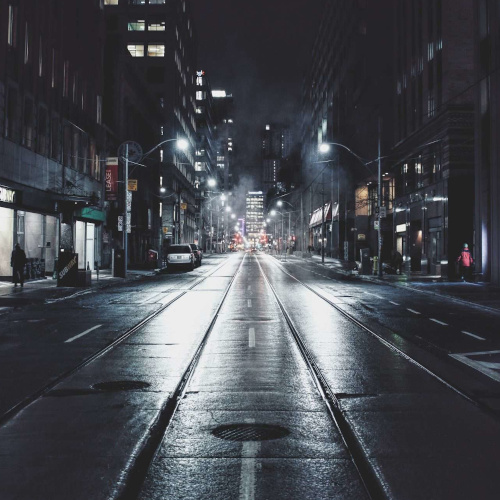 You are well on your way toward protecting your staff and organization.
Take the next step toward protecting your organization by learning more about emergency notification systems and the vital role they play in your emergency preparedness plan.