Winter Weather Warnings: Do You Know The Lingo?
Winter weather is highly unpredictable. And, when just one winter storm can devastate your business, you need to be prepared for whatever the winter season may bring.
Thanks in large part to the polar vortex, a wide expanse of swirling cold air that is usually parked in polar regions, winter weather has dominated recent headlines. However, despite the recent outbreak of cold temperatures across the United States, a large number of businesses are still underprepared.
This lack of winter weather preparedness is causing many organizations to feel the freeze.
Winter Weather And The Risks Facing Businesses
There are many winter hazards that businesses face every time a burst of cold weather strikes. Critical employees may slip and fall on an icy surface, frozen pipes may lead to expensive water damage, ice accumulation may cause your office to lose power, heavy snow may cause your building's roof to collapse, unsafe road conditions may lead to mass employee absence, and more.
If your organization fails to stay on top of these risks, you could be facing wide-scale disruption, decreased productivity and extreme revenue loss.
Prepare Your Organization For Winter Weather
It is never the wrong time to prepare your organization for winter weather. Creating and implementing a winter weather preparedness plan is the best way to identify and understand the various cold weather threats facing your organization and mitigate the risks.
Watches And Warnings: Know Your Winter Weather Alerts
To protect your organization from dangerous winter weather you need to stay alert and informed throughout the cold winter months. This means you need to keep track of what weather is moving toward your organization, and you need to know how to read the National Weather Service's forecast.
The National Weather Service issues three main winter weather alerts. Take the first step toward winter weather preparedness by familiarizing yourself with these key terms and their definitions:
Winter Storm Watch
A winter storm watch is issued when the potential exists for heavy snow or significant ice accumulations, usually at least 24 to 36 hours in advance. The criteria can vary from place to place.
For example, the potential for six inches or more of snow is usually the threshold for issuing a winter storm watch in Boston, but it would take much less to trigger a watch in southern states.
Winter Storm Warning
A winter storm warning is issued when a winter storm is producing or is forecast to produce heavy snow or significant ice accumulations. As with a watch, the criteria can vary from place to place.
Blizzard Warning
A blizzard warning is issued for winter storms with sustained or frequent winds of 35 mph or higher with considerable falling and/or blowing snow that frequently reduces visibility to 1/4 of a mile or less. These conditions are expected to last for at least three hours.
Now that you understand these key winter weather terms, the next step is to sign up to receive these alerts from the National Weather Service. Then, find and sign up for any local notifications your community may offer.
Winter Weather Alerts Through Your Emergency Notification System
When you receive one of the above-mentioned winter weather alerts, you'll need to quickly share the relevant information with all affected team members and stakeholders. The best way to efficiently disperse such critical messages is with a multi-channel emergency notification system.
Using your ENS to send winter weather warnings to your employees ensures that you'll reach every single employee and help to avoid injury and death.
Create a winter weather preparedness plan for your organization using the expert tips in our eBook, "Don't Get Caught In The Cold: Winter Weather Preparedness Tips."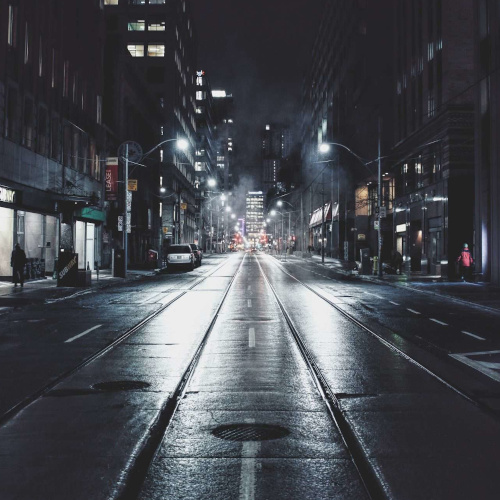 You are well on your way toward protecting your staff and organization.
Take the next step toward protecting your organization by learning more about emergency notification systems and the vital role they play in your emergency preparedness plan.