Are You Making Business Continuity Part Of Your Culture?
Business continuity training is an important factor in protecting any organization. First and foremost, it helps ensure a company's ability to weather a disruption and keep operating. It also demonstrates to employees that their safety is a top priority.
With the implementation of a comprehensive business continuity plan, financial losses and property damage will be mitigated. But instituting a business continuity plan that your employees will embrace won't happen overnight.
Time, Money & Resources
The adage that "you have to spend money to save money" is especially true of business continuity training. You can either conduct your own training inhouse or you can hire consultants to train and prepare your staff.
By investing in training, your employees will better retain this knowledge and pass it on to new employees, helping grow an organic emphasis on business continuity.
As David Thorp, executive director of the Business Continuity Institute said recently in an interview: "For small organizations, it is possible to create and exercise plans within a month — but this would typically take a little longer as the required people will also have other tasks. For a large and more complex organization, it may take two to three years to reach the desired maturity level."
So ultimately, you have to ask yourself – and your board members: "Are you willing to spend thousands of dollars over a couple of years to potentially save millions in damages and ensure the longevity of the organization?"
The Phased Approach
There are several phases of an organization's business continuity process, which also tie into budgeting.
Phase 1: Have your business continuity team assess your greatest risk(s) so you can address the top one first.
Phase 2: Present the first phase to the board for funding approval. By presenting just one phase with limited scope and a lower level of required funding, it should be easier to get the funds approved.
Phase 3: Test the plan, capture the feedback and incorporate that into the plan.
Phase 4: Once you have the results of that first phase, you can budget out the start of the next phase – which should address the next most critical risk – until the entire plan is covered.
"Like gardening, business continuity is cyclic," Clark said during a recent AlertFind webinar. "It's not a case of when do we start or when do we finish, because it's a continuous improvement exercise. So in a sense, we're starting to self-regulate."
Clark also stressed the need for organizations to consider how emerging risks can affect the business continuity process.
"If an organization is new to business continuity, they need to focus on the here and now, and once they have become comfortable and competent in managing that from the business continuity perspective, then look at threat horizons - what's coming in a year's time, what's coming in five years' time, and so on, and putting that all into perspective."
Internal Communication
Whether you operate a small or large company, building a culture that supports your business continuity goals can be a challenge.
By ensuring your organization's business continuity team is comprised of a diverse group of employees with different responsibilities, you begin to build a set of advocates. Once planning and training is complete, the members can reinforce these messages within their own groups, who in turn share information and updates about the plan.
"Business continuity governance is really about delegation – and not abdication – of responsibility and ensuring there's a formal process," Clark said.
To learn more from Bob Clark about how companies can evolve their business continuity planning, watch our new webinar, "No Threat Too Large Or Small: Business Continuity Planning for Today's Risks."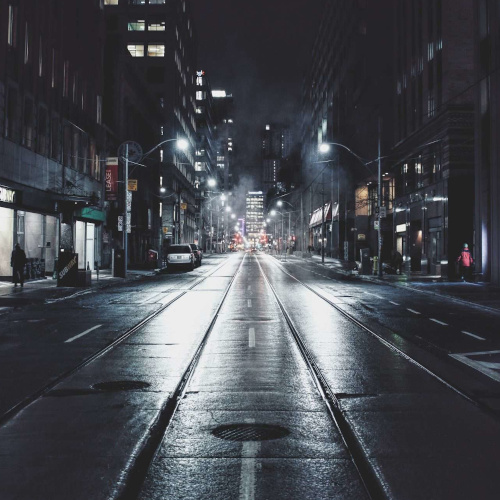 You are well on your way toward protecting your staff and organization.
Take the next step toward protecting your organization by learning more about emergency notification systems and the vital role they play in your emergency preparedness plan.