What Can We Learn From This Year's Severe Flu Season?
The 2017-18 flu season was one of the most severe in recent years. There were nearly 152,000 reported cases of the flu recorded this season. More than 28,500 laboratory-confirmed influenza-associated hospitalizations were reported between Oct. 1, 2017 and March 31, 2018. Additionally, the highest rate of hospitalization was among adults over the age of 65, followed by adults 50-64 years old.
This year, 160 deaths of children due to flu were reported, according to the CDC.
With all this information available, it's critical for businesses to learn from the recent flu season. By defining and implementing best practices amid a pandemic like the flu, emergency preparedness managers can protect employees and maintain their companies' resiliency.
As previously discussed, influenza can become a pandemic when it spreads globally at a rapid pace. The Centers for Disease Control and Prevention estimates that, even in a mild year, flu kills about 12,000 Americans.
What Caused Such A Serious Flu Season?
The recent flu season was quite severe because of a combination of reasons. One of the most common influenza A strains, H3N2, is infectious and was largely reported in the past year. What makes it particularly devastating is its ability to kill people with weaker immune systems -- like the very young, immunocompromised or elderly.
When the public is affected by influenza, it undoubtedly impacts businesses. Companies want to protect their employees and customers and prevent the spread of the flu to its locations and supply chain. Emergency preparedness expert Robert A. Clark said that even if the flu doesn't infect your employees, it could still impact them. "This could deprive organizations of some of their workforce, whether they are directly affected or whether they've got to look after children or parents," he said.
Improve Your Pandemic Planning
Pandemic planning can help mitigate this risk, and it starts with initiating a thorough assessment of your company. As previously discussed, many government resources are available to help businesses perform pandemic planning through the use of free templates and checklists.
The Business Pandemic Influenza Planning Checklist and the Pandemic Influenza Template are both helpful tools emergency preparedness managers can use to draft pandemic action plans.
When looking to the future, Clark referenced the UK National Risk Register, which estimates that the odds of a major pandemic are between 1-in-20 and 1-in-2. Furthermore, the register projects that the next severe pandemic will occur in the next five years.
With this in mind, Clark said businesses should certainly plan for a pandemic. "Probability-wise, it doesn't get much closer," he said. "If you compare many state or national risk registers, it would be difficult to find one where pandemic was not listed as the number one threat."
What Actions Should You Take?
The Society For Human Resource Management (SHRM) provides guidance for keeping employees healthy in order to successfully get through the flu season. Suggested actions include:
Sending symptomatic employees home
Implementing quarantines for employees returning from high-risk areas
Limiting face-to-face meetings
Allowing for telework
Temporarily shutting down operations
"The industry standard is that you should revisit your business impact analysis at least every 12 months," said Clark. "If your organization has undergone some kind of change, which could be reorganization, acquisition, a merger, or the introduction or discontinuation of products or services, this could have an effect on your [business impact analysis] and your need for business continuity."
Protecting Business Operations
You may find that the business continuity plan is inadequate, or it can be discontinued because you stopped selling certain products or services. Additionally, just as when workers go on vacation and others need to cover for them, make sure there's cross training so employees can pick up the slack for ill co-workers.
SHRM suggests staffing strategies to consider, including:
Increasing telecommuting arrangements or relaxing requirements to come into the office
Implementing staggered shifts or other alternative work schedules so that fewer employees are in the office together at the same time
Employing social distancing measures among employees and customers
See SHRM's Managing Flexible Work Arrangements and Social Distancing Guidelines for more suggestions
Clark also suggests that managers define their "minimum business continuity objective." For example, this could tell us that an organization could survive working at maybe 20% or 50% of its normal capacity for a period of time, he said. As with any infectious disease or emergency, having a contingency plan is essential. For more strategies from Bob Clark about how to prepare your organization, watch the recent webinar, "Pandemics: Preparing For Business's Next Big Threat."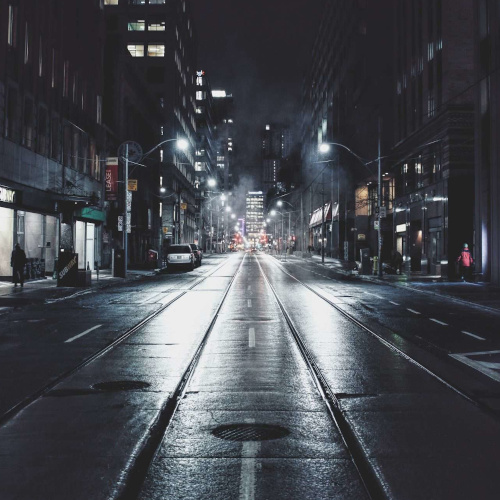 You are well on your way toward protecting your staff and organization.
Take the next step toward protecting your organization by learning more about emergency notification systems and the vital role they play in your emergency preparedness plan.