Strategies To Build Strong Communications During COVID-19
As businesses continue to manage the impact of COVID-19 and work remotely, communication is critical. Now more than ever, companies need a way to keep their employees safe and up to date. To do that, you have to create a strong communication strategy and ensure that you can get important information to your entire workforce. 
However, as everything around us changes so quickly, communicating effectively is challenging for some organizations. The good news is, an emergency notification system (ENS) can help. Here's how you can use an ENS to improve internal communications.
How To Use An ENS To Build Strong Communications
An ENS can play a key role in your communication strategy. This system allows you to send out notifications across multiple channels instantly and keep employees informed. However, that isn't the only benefit of an ENS. You can also use the system to promote other types of communication. 
For example, you can send out surveys for your employees to respond to. This way, you can quickly determine if they're OK or if someone needs help. If you find that you have an open shift because one of your employees is unable to work, you can also use your ENS to send out requests to fill shifts.
To get even more value from your ENS, use it to educate employees. During a pandemic, this can be a particularly useful channel. It enables you to easily share health and safety tips with your entire organization.
Using your ENS in these ways helps you build a strong communication strategy through uncertain times. This also boosts morale because it shows employees that you really care about their well-being. When putting your communications plan into action, there are things you should know to ensure that every alert is effective.
Communication Considerations
When writing an alert, you have to think about the audience that will receive it. An ENS works best when you use it to send clear messages to the right people at the right time. To accomplish this, you need to think about three things: audience, message and mode.
Audience
Who is the alert going to? With an ENS featuring in-app GPS check-ins, you can make every alert relevant and only target people affected by a location-based event.
Message
What should the alert say? Make your messages clear and concise, using easy-to-understand language.
Mode
What channels are you going to use? To reach all your employees quickly, it's best to send messages across multiple channels, such as text, email and voice.
What To Include In Alerts
Once you know who you're speaking to and how you're going to do it, you want to make sure that every alert answers the most essential questions. In the case of an alert warning employees of a health or safety hazard, for example, the three questions are:
What is the hazard?
Where is the hazard located?
What protective actions should people to take?
In the case of a pandemic, you may be alerting your employees that you're keeping all offices closed. That alert could look like this:
"ALL office locations will remain closed due to COVID-19. All employees should log in from home during normal work hours on weekdays. Your manager will email you additional details for your department. New updates will be sent every morning. Stay safe!"
Sending alerts with these considerations in mind helps ensure that your employees always have the information they need. 
Make Communication Simple
Communicating with your workforce during this time doesn't have to be complicated. Using an ENS can help you simplify the process and keep employees safe.
Looking for more expert advice, tips and tricks to facilitate communications during the shift to remote work? Check out our Remote Working Tips and Tools webinar. Watch the recorded webinar now.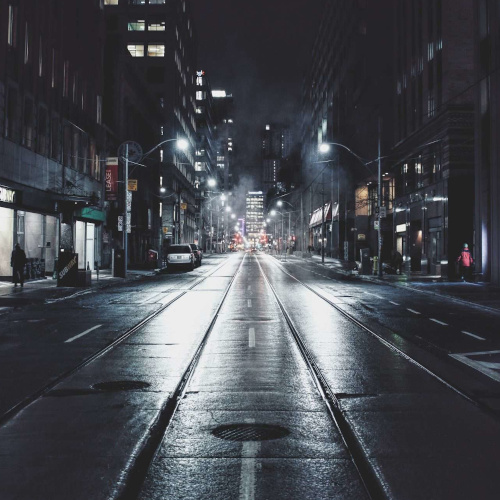 You are well on your way toward protecting your staff and organization.
Take the next step toward protecting your organization by learning more about emergency notification systems and the vital role they play in your emergency preparedness plan.