The 4 Things You Need To Know To Survive An Active Shooter Event
One of the most common fears that come up when doing active shooter preparedness trainings is the fear of being confronted and shot by a gunman.
Although it's a common fear, the good news is that it's not as serious as many people think. By attending life-saving training and preparedness programs, you can dramatically increase your odds of surviving an active shooter event.
While there is no central registry for fatal gunshot wound information, some experts have estimated that, excluding gunshots to the brain, heart and lungs, "on the whole, the survival rate is 70 to 80%."
So what are the four things you need to know to fight your fear and actively improve survival rates?
Tip #1: Barricade The Entrance
As previously discussed, sheltering-in-place is an effective method of deterring an active shooter. The best type of door for this location is a solid core wood door with a lock. There's no evidence to show any active shooter in America has ever breached an interior, commercially-locked solid wood core door with a steel frame.
These are the types of doors you'd find in most businesses, office buildings and schools. Once you and your colleagues are inside, lock the door and barricade it with heavy items, such as desks, chairs and file cabinets, and use cords (either stored there for that purpose or removed from computers, printers or other equipment) to tie them together. When the barricade is secured, turn off the lights and hide from view.
By denying entry, you are increasing the likelihood that the shooter will move on to an easier target. The shooter knows there is limited time until authorities arrive or he's out of bullets, and he will not want to spend time trying to push through a reinforced door. Additionally, creating as much distance as possible with debris will help to prevent him from being able to shoot accurately if he is able to enter the room.
Active shooter training expert Jay Bryant, who wrote the Active Shooter Preparedness Guide for AlertFind and is the featured speaker in a AlertFind recent webinar, met a survivor of the Virginia Tech campus shooting in 2007 that left 32 dead and 17 injured. Bryant said that by hiding toward the back of her classroom behind other desks (and bodies), the victim kept enough distance from the shooter, who was aiming for her.
"She was actually able to save herself -- even though she was shot three times -- because the shooter could not get close enough for a contact shot," Bryant said. "The debris made all the difference and saved her life."
Tip #2: Keep Medical Supplies Nearby
The Occupational Safety and Health Administration (OSHA) requires that all businesses and organizations keep first aid kits in easily accessible locations. These kits should include medical supplies to help treat the wounded during and immediately following an active shooter event.
Your emergency preparedness or active shooter training plan should highlight the locations of the first aid kits. Strategically, there should be one in every interior shelter. Hiring an expert, like a medic, emergency medical technician (EMT) or medical professional, to visit your workplace at least once a year to evaluate your preparations and offer medical training is a great way to offer practical, hands-on training to your employees.
The medical training should cover:
The location of the first aid kits in the office
What materials/medicines are appropriate for gunshot wounds
How to apply tourniquets to prevent blood loss
What to tell paramedics to facilitate their treatment of victims
Remember: Proper first aid for a bullet wound is to stop the bleeding and protect the wound (rather than trying to remove it). This usually involves applying a dressing and putting pressure on it until authorities and paramedics arrive.
Tip #3: Know That Paramedics Are On The Way
It is quickly becoming a common practice for EMTs to jointly take part in active shooter training with police and SWAT teams. Instead of waiting outside until the area is completely secured, paramedics can now enter active shooter scenes with the police to deliver medical care faster. This new procedure should reduce response time and get the injured to the hospital much faster.
Tip #4: Chances Of Survival Are Already Favorable
In a New York Times article, Dr. Vincent J.M. DiMaio, the former chief medical examiner in Bexar County, Texas, and author of a book on gunshot wounds, maintained that while "one bullet can kill you," a gunshot victim has a 95% chance of survival if their heart is still beating upon arrival at a hospital. That's why a first aid kit and proper training in its use can help save a life.
By taking steps like the ones above and employing the "Evade, Shelter and Barricade, and Fight and Counterattack" strategy, you may be able to keep a shooter from taking the more deadly contact shots. And with proper first aid training, you can start medical treatment faster and reduce the number of fatalities in an active shooter situation.
To get more expert advice on how to protect your organization, watch our recorded webinar with Jason Bryant, an active shooter training expert and 20-year law enforcement veteran.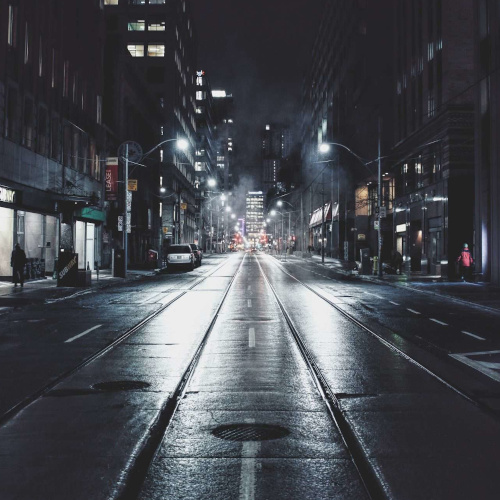 You are well on your way toward protecting your staff and organization.
Take the next step toward protecting your organization by learning more about emergency notification systems and the vital role they play in your emergency preparedness plan.