Terrorism: Understanding Its Business Impact
Terrorism is one of three emerging risks that every organization needs to be prepared for. Although we often think of terrorism as a global threat, it also affects businesses. In order to be prepared for this threat, companies need to understand how it could affect their operation and make plans to mitigate that risk.
Organizations need to build their knowledge of terrorism to understand the risks they may face. The FBI defines terrorism as the "unlawful use of force or violence against persons or property to intimidate or coerce a government, the civilian population, or any segment thereof, in furtherance of political or social objectives."
As previously discussed, while large-scale attacks have decreased, the overall number of international attacks have increased since 2012. Statista reports that in 2017 there were 8,584 global terror attacks, causing 18,753 deaths.
Having an office in a major financial center, for example, could make you a target because a terrorist attack could target that specific area. Similarly, if you are located near a town hall or square, where gatherings often occur, your business might also be at risk.
Terror's History in the U.S.
Terrorism has become part of a regular dialogue in the United States, particularly since the terror attacks of Sept. 11, 2001. But that tragic day was certainly not the first incident to occur on U.S. soil.
International and religious terrorism takes many forms and is certainly a major threat, but there is a history of terrorism in the country that dates back to the late 1700s. Back then, terrorism was relegated largely to domestic militias, when settlers would execute Native American tribes and citizens (such as the Gnadenhutten massacre in Ohio), which resulted in retaliation from the tribes.
Other acts of domestic terrorism occurred throughout the 1800s, particularly regarding views on slavery. Several anti-slavery media outlets and journalists were often terrorist targets. The assassinations of Presidents Abraham Lincoln in 1865 and John Kennedy in 1963 were also politically- and socially-motivated acts meant to undermine the executive office and cause chaos.
Changes in Terror Tactics
International and domestic terrorism continues to evolve as new tactics are constantly emerging.
Vehicle attacks in well-known areas have occurred in recent years, and can cause a very high casualty count. Citing the global terrorism database, business continuity expert Bob Clark said during a recent AlertFind webinar that these "lone wolf" attacks using vans and trucks have occurred 18 times in the last four years, 13 of which were in the United States.
A recent example occurred on Oct. 31, 2017, in New York City, when a terrorist linked to ISIS drove a rental truck onto the pedestrian and bike lanes of the West Side Highway in Manhattan. The incident spanned about 1.6 miles during the afternoon and happened on Halloween, when more pedestrians were outside. The attack killed eight people, mostly foreign tourists, and injured 11 others.
Another emerging threat being used by international and domestic terrorists is the use of drones. In this case, the terrorist lessens their exposure by remotely spreading fear and using the drones to harm people and properties. Earlier this month, FBI Director Christopher Wray said the risk of a drone attack is "steadily increasing" due to their widespread availability and ease of use.
"The FBI assesses that, given their retail availability, lack of verified identification requirement to procure, general ease of use, and prior use overseas, [unmanned aircraft systems] will be used to facilitate an attack in the United States against a vulnerable target, such as a mass gathering," Wray said in written testimony to the Senate Homeland Security and Governmental Affairs Committee.
Clark said he is also bothered by drone swarms. In this scenario, the drones are controlled to act as a unit similar to a flock of birds. Governments and militaries have been the target of drone attacks and aircrafts have had many near-misses, but businesses of all sizes, he said, are particularly vulnerable.
"[I recently] attended a charity soccer match with 72,000 other people. That crowd would've been very susceptible to a swarm of drones, particularly if they were armed with IEDs [improvised exploding devices]," Clark said. "It calls to question how many companies have this sort of attack addressed in a risk assessment and are they equipped to handle it?"
To learn more from Bob Clark about how companies perform risk assessments for these emerging threats, listen to our new webinar, "Pandemics, Terrorism And Cyber Attacks: Is Your Organization Ready For The Evolving Risk Landscape?"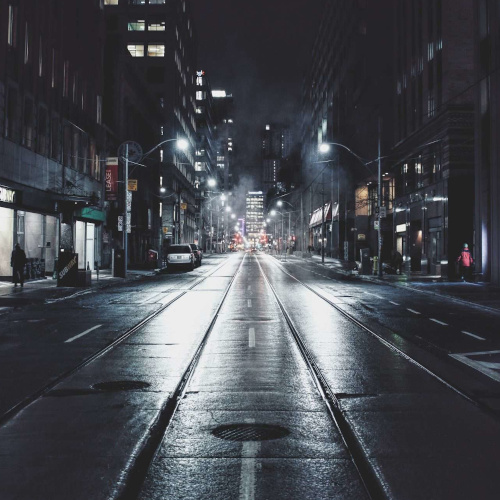 You are well on your way toward protecting your staff and organization.
Take the next step toward protecting your organization by learning more about emergency notification systems and the vital role they play in your emergency preparedness plan.