Why An ENS Is A Critical Tool For Every Organization During The COVID-19 Pandemic
COVID-19 is quickly transforming the way we live and work. Most of the country is self-isolating, we're experiencing an economic downturn, and everyone is doing what they can to adjust to this new normal. Companies face their own set of challenges as they figure out how to meet their business goals and support their employees during this time. The question on everyone's mind is: What can we do to keep ourselves and each other safe?
Understanding The State Of This Pandemic
According to the CDC, the United States is currently in the acceleration phase. Many things about this pandemic may be uncertain, but one thing is clear. The way that we respond to this crisis affects its impact. With stay-at-home orders in force across the country, more companies are making the shift to remote work.

This can go a long way to flatten the curve of the pandemic. Still, companies must do more to keep their workforces safe. As the public health crisis continues to evolve, every organization needs a way to immediately communicate with all employees. This is particularly challenging when your employees are remote. The good news? Emergency notification systems (ENS) are built to help companies quickly reach employees in times of crisis.
How An ENS Keeps Your Employees Safe
While it's easy to see who's there and who's missing when you're in an office, you don't have that ability when your team is remote. An emergency notification system plays a vital role in keeping your employees safe, no matter where they are.
Traditionally, companies may send an email or make a phone call to get urgent messages to their employees. However, this isn't always effective when time is of the essence. If you're only communicating through one channel, there's no way to guarantee that every employee will get your message quickly.
Emergency notification systems solve the problem by sending communications across multiple channels instantly. In urgent situations, companies can simultaneously notify employees via text, email, voice calls and other channels. You can broadcast alerts to your entire organization at once, or you can notify a subset of employees, such as specific departments, teams, geographies or roles. By targeting alerts, you can ensure that you're sending relevant information to the right people at the right time.
The goal of an ENS is to deliver urgent notifications to everyone who needs them, without delay. That requires accurate, up-to-date contact information for all employees, including their email addresses and cell phone numbers. You should take steps to keep your records up to date and encourage employees to get in touch with you if their contact information changes.
Despite their best efforts, many companies lack up-to-date contact information for a large percentage of employees. AlertFind solves this common issue with SmartContact™. Using AI, SmartContact integrates with your HR databases to continuously update your employees' information. You'll always have the right contact information in your ENS – with no manual effort on your part.
Using Emergency Notifications During A Pandemic
Having an ENS is crucial during a pandemic like COVID-19. Here are a few examples of how an ENS can help your organization and employees stay safe and productive.
Sending critical alerts
An ENS allows you to immediately reach every employee and send out critical alerts for office closures and remote work days. Since the U.S. pandemic response varies by location, having the ability to quickly send geographically targeted alerts is important.
Checking in with your workforce
You can use an ENS to send out surveys to see which employees are healthy and able to work. With this system, you can also send out requests when you need employees to fill open shifts.
Sharing important resources
You can also use an ENS like AlertFind to connect employees with educational resources that can help them stay healthy. It's a way for you to let them know you care about their well being during this pandemic.
We're In This Together
Things will continue to change as we all try to navigate this pandemic. Making sure that you have a communications plan and an ENS will help you keep your business running and your employees safe, healthy and productive.
Looking for more expert advice, tips and tricks to keep employees engaged and safe during the shift to remote work? Watch our Remote Working Tips and Tools webinar.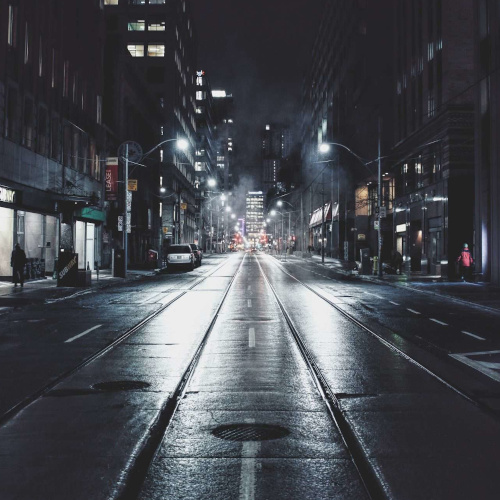 You are well on your way toward protecting your staff and organization.
Take the next step toward protecting your organization by learning more about emergency notification systems and the vital role they play in your emergency preparedness plan.