Workplace Violence Statistics 2018: A Growing Problem
Workplace violence is one of the major causes of death in the corporate world, second only to transportation. This growing issue can have very damaging effects on morale, reputation and revenue; making it something business have to address now.
Workplace violence is defined by the Occupational Safety and Health Administration (OSHA) as any act or threat of physical violence, harassment, intimidation or other threatening disruptive behavior that occurs at the worksite.
Violence has had a major impact on the workplace, accounting for about 9 percent of all workplace fatalities in 2015, according to the U.S. Bureau of Labor Statistics. The National Safety Council reports that in 2016, 17% of workplace deaths were the result of violence.
According to OSHA:
About 2 million people each year report some type of workplace violence
It is estimated that 25 percent of workplace violence goes unreported
In recent years, the frequency and severity of workplace violence events have escalated beyond threats and intimidation and include more mass shooting events. The Gun Violence Archive reported that in 2017 there were 346 mass shootings, compared to 270 in 2014. The tragic shooting at the Annapolis Gazette on June 28, which left five dead and two injured, is a recent example.
The Office of Victims of Crime statistics reports that the numbers are trending upward. Over the past 10 years, the number of mass shootings was 2.4 times greater than the previous decade — from 1998 to 2007. Of those that have taken place between 2000 and 2015, the majority were in businesses.
Types Of Assailants
Who is responsible for these incidents? A study by the Maricopa Community College (MCC) Department of Public Safety found that the majority of those committing this type of crime have an outside connection, such as a vendor, or the recipient of a service.
Perpetrators often have a past or present employment relationship or a personal relationship with an employee.
"Your workplace assessment and programs should address incidents of all four types," MCC notes.
Breaking It Down By Gender
When it comes to workplace violence, women are overwhelmingly victims, according to the Bureau of Labor Statistics. For example, 24 percent of roadway fatalities were men, while 22 percent were women. With falls, slips and trips, 17 percent of fatalities were men and 11 percent women. But when it comes to homicides, 24% of fatalities were women, while 9% were men. Of those women, 40 percent were killed by a relative or domestic partner, compared to 2 percent of men and 33 percent died as a result of a robbery compared to 16% of men.
Impact On Businesses
Businesses are paying a heavy toll for these crimes, as a half-million employees miss an estimated 1.8 million work days each year due to workplace violence — resulting in more than $55 million in lost wages, according to Lower & Associates. The annual comprehensive cost to businesses, including estimated losses, is now $130 billion compared to $36 billion in 1995.
Workplace violence crimes also extend beyond victims to co-workers, clients, executives, shareholders and even out to the community. Lower & Associates notes that there are also direct losses related to medical bills, workers' comp and legal fees, as well as indirect losses reflected in diminished productivity, low morale and negative publicity — which can all damage a company's reputation in the long-term.
What's more, incidents are often followed by lawsuits charging organizations with negligent hiring, negligent retention, negligent supervision and inadequate security. The average out-of-court settlement is around $500,000 and the average jury award is $3 million, Lower & Associates said.
As organizations look to prevent such tragedies, emergency preparedness managers are facing new challenges. Addressing these challenges promptly and effectively can mean the difference between life and death.
To learn more from workplace interactions expert Dave Smith about proactively identifying and addressing issues, watch our new webinar, "Preventing Workplace Violence: 3 Actions To Take Now."
Watch the Webinar Now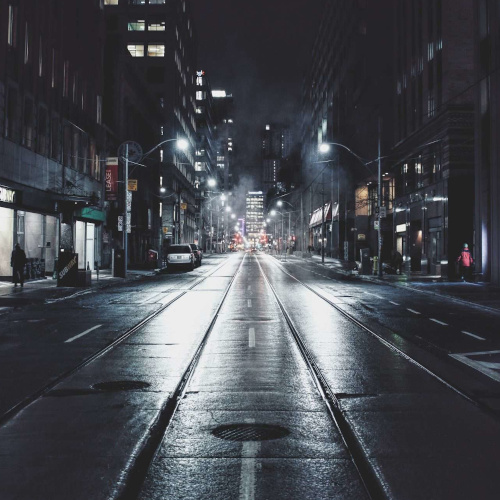 You are well on your way toward protecting your staff and organization.
Take the next step toward protecting your organization by learning more about emergency notification systems and the vital role they play in your emergency preparedness plan.