Become An Emergency Preparedness Advocate
Emergency preparedness expert Daniella Miller joins Danielle Ricci, VP of Marketing for AlertFind, to discuss how she created a grassroots campaign to educate and promote personal preparedness at a Fortune 500 company.
She shares how she used Yammer to reach out to employees on every level of the company and the metrics she used to measure success as an emergency preparedness advocate.
Danielle Ricci: Tell me about the emergency preparedness program that you started at a Fortune 500 company.
Daniella Miller: The emergency preparedness program came from our pre-existing business continuity program.  In order for any business continuity program to be successful, awareness and training needs to be incorporated into it. So about two years ago when we started using Microsoft Office 365, we decided we could also use this tool to heighten awareness by including a personal preparedness program.
Most of us are familiar with the applications on Office 365 but we discovered it also had a social media platform called Yammer.
So we said, "Hey, why don't we utilize Yammer to start promoting personal preparedness throughout the organization?" And that's how the pilot program began.
Danielle Ricci: Can you tell me more about the type of messages you send on Yammer?
Daniella Miller: I post two to three times a week on Yammer. One post would include a message titled Do1Thing. It was taken from the preparedness site, Do1thing.com, that specifically teaches individuals and organizations how to pick one action item a month to enhance their organizational and personal preparedness.
Doing one thing a month reduces the stress of having to complete multiple tasks in order to be ready for an emergency. I also post information related to weather, like hurricanes and winter storms. I post business continuity updates, quick reference guides on how to store water, gather food supplies or what to do if a family needs to evacuate, how to establish a contact list or an emergency meeting area.  Last, if my team or I notices a trend in the news or any other media channels, I may create an additional post as long as it's relevant to the organization and safety of employees.
This information is important because, if a disaster occurs like the power going out and we're unable to communicate with our employees, then we hope they would know how to survive from the lessons and tools we've given them. Also, if they are not prepared, they will not be thinking about coming back to work any time soon.  So, having these strategies in place is beneficial to them and to us because we care about our employees.
Danielle Ricci: What kinds of employees do you work with and how did your program address their needs?
Daniella Miller: Our organization is pretty big. There are the store employees that can be part-time, per diem or work there full-time. But there are also the employees that work for corporate, logistics, marketing, IT and communications that play a pivotal role in supporting the stores and everything else our organization has to offer. So trying to spread that message out to everyone is definitely something that takes a lot of work.
To do this, I try to tailor the message specifically to each department's needs when we engage them during our business continuity review. It's important to understand what each business entity is currently experiencing in their day-to-day operation. So when it came to those departments and other behind-the-scenes entities, the personal preparedness message is tailored to their experiences, and what strategies were developed in their business continuity plan.
When it came to the store employees, the message is communicated through Yammer and   through the executives that actually support the store. So it's not as direct as it would be if we were meeting with a specific department to talk business continuity.
Danielle Ricci: What type of feedback did you receive?
Daniella Miller: I used surveys and requests for direct feedback to see if there's anything our personnel wanted to see as a post or needed to enhance their preparedness.
We received a lot of good questions regarding business continuity plans, and more preparedness information on weather-related events and our emergency notification tools.
Danielle Ricci: What was the first sign that this program was successful?
Daniella Miller: Well, there are a couple of ways to measure engagement and if the program is a success. Some of the ways I was able to measure success was when employees on and off Yammer started asked questions, they decided to follow me, like my post or comment on my posts.
Also, I started getting a mixture of the employees at the store level and executive level. For me, the more a top executive likes my post, the better my chances are for the rest of the company to hear about it.
Danielle Ricci: What benefits did you see from this more engaged workforce?
Daniella Miller: Engagement in the workforce produces better business results. An engaged workforce will form an emotional connection with its organization and as a result, the employee will give extra effort to achieve individual company success. They will be innovative. They will attract customers and employees. They will advocate for the company, its products and process. Last, they will infuse energy and positivity in the workplace.
Danielle Ricci: Do you do any training events in addition to this Yammer campaign?
Daniella Miller: As far as the Yammer messages, it's just the educational piece that is incorporated into training, education and testing of our business continuity plans. As the program progresses, I'm sure the training will too.
Danielle Ricci: How did you promote this program and find support from the executives?
Daniella Miller: We have many moving parts, like logistics, IT, marketing, analytics, communications and corporate, just to name a few.
So being able to engage each entity, due to the size of the organization, can be a challenge within itself. Also, every organization is going to have its own mission and bottom line.
It can be a challenge to get executives to think about emergency preparedness as part of the whole mission and how it can actually help to protect employees and sustain the company's productivity.
Once an emergency has happened, executives are more open to listening, but the key word here is preparedness, so strategies need to be in place prior to an emergency or disaster occurring. Also, employees are more willing to listen and implement preparedness if the executives are on board. So that's a couple of the challenges that I have to work with.
Danielle Ricci: How did you get budget for this project?
Daniella Miller: As far as emergency preparedness, there really wasn't a budget. What I had to do was use the resources that we already had. And one of the resources we had was Yammer or Facebook for the organization. And through Yammer, I was able to communicate about emergency preparedness throughout the organization.
Because it's a social media platform, I am able to reach more people at once rather than sending out an email or pamphlet. Also, there are many free resources that you can find on the internet to support your emergency preparedness program. For example, Do1Thing.com includes personnel preparedness for individuals and for organizations.
FEMA has a preparedness bulletin that sends emails every month. It's a very good program because it includes ways that you can get involved with your community and different exercises that professionals in our field can get involved in.
OEM has a program where you can order emergency informational packets that can be distributed throughout your organization but be sure to get your organization's approval first.
Danielle Ricci: How do you track engagement with this program? What types of metrics do you look at?
Daniella Miller: The main way I track engagement is through Yammer metrics. When I was initially given this project, it was like, "Okay. I'm kind of creating this from scratch. I don't really know what's going to happen." When I first put it together, it was like, "Is anyone looking at this? Did they even see my post? Is this even worth it?"
But a year later, when I saw 700 people viewed my post, I was like, "Oh, wow! So that means 700 people are potentially preparing themselves in some way for an emergency. It's also nice to know that people may associate my name with personal preparedness."
That's just cool to me too.  It's definitely feels like an accomplishment, especially when developing a program from scratch.
I also track engagement through current events. Unfortunately, when there's a disaster like an active shooter or hurricane, this increases engagement. I mean I get it! Business continuity and emergency personal preparedness is not glamorous, so leveraging engagement through trends or current events on the news gives my team a small window of opportunity to improve awareness and resilience throughout the company.
Danielle Ricci: You mentioned that disasters bump up engagement. What types of disasters do this?
Daniella Miller: Last year, it was about active shooters. This year, it's more about hurricanes. Hurricane Harvey, Maria and Irwin were devastating to a lot of people, and many businesses were affected by these hurricanes.
Problems like communication, loss of power and weak infrastructure played a big role last year. Understanding personal preparedness and having a plan in place for each family will only lessen the devastation and hopefully prepare families for future occurrences.
Danielle Ricci: So what actions did you take after these disasters?
Daniella Miller: When it comes to actions, most companies look at something called a SWOT analysis to identify their strengths, weakness, threats and opportunities for improvement.
Danielle Ricci: So where do you see emergency preparedness managers go wrong when they're putting together these programs?
Daniella Miller: Well, I think if you are an emergency preparedness manager, one thing that can go wrong is that you don't discuss things with the proper stakeholders. I think it's important to have a conversation with the executives in order to get their blessing. This promotes cohesiveness and the emergency preparedness manager is more likely to receive attention from the employees.
Another way emergency preparedness managers can go wrong is by not leveraging the resources they already have. For example, if you have a marketing communications or PR department, working with them will only enhance the program because they have the capabilities to help you spread the word. And this could be a good opportunity to collaborate with new ideas, strategies and techniques that can ultimately make the program better.
Danielle Ricci: What are your goals for your role as an emergency preparedness advocate?
Daniella Miller: As an emergency preparedness advocate, I would like to have some type of engagement where people can actually meet third-party entities, like FEMA, and engage with them and learn about some of the things that they're doing and how to better prepare themselves for an emergency.
I would also like to see examples of personnel implementing preparedness on Yammer. A dream would be to have everyone in the company follow me on Yammer and for one of my posts to go viral throughout the organization.  Also, it would be ideal to get other departments like marketing and communications to help further enhance the program. Last, as a team, we hope to create an event that promotes preparedness.
Danielle Ricci: What resources do you recommend to other emergency preparedness managers looking to become more of an advocate in their organization?
Daniella Miller: First, if you want to become an emergency preparedness advocate, start by doing some research. Look at how other companies are doing it. Talk to your supervisor and other stakeholders about some of the ideas you and or your team has. Also look for available avenues or channels to use this information. Then, create a policy and procedures for posting or implementing your preparedness campaign, then gather the resources and create a calendar.
I picked a theme for every month then I plugged the information in I wanted to use on certain days. This way I had an idea of when and what I wanted to promote each month and where I could find the information.
I also left blank spaces for anything that might come up in the news that could be relevant to our employees. For example, there was a heat wave this past week in the northeastern states. So I created a message on protecting yourself from the heat and I included a picture from FEMA with tips on staying hydrated.
Your posting should have a marketing message or blurb that speaks to the media you are using.   If the information is coming from a specific site, then I would make sure to reference it as well as any other additional resources toward the end of my message. All content used should be relevant to your organization or audience.
When it comes to resources, there are lots of programs out there. I really like the Do1Thing website, the Office of Emergency Management, and FEMA's Ready.gov site.
When you visit FEMA's site, they actually have additional external links that can connect you to other information you may be trying to gather. They also have a calendar and social media pictures that anyone can post for their organization. The CDC also has social media information that any organization can use build personal resiliency.
Microsoft 365 is a great resource as well. For me, this is my most important resource because it has the application Yammer that I used for all my communications.
For more general social media information, I used BuzzSumo, which is a website that analyzes what content performs best for any topic or competitor.
I used the resources at Social Media Examiner, founded by Michael Stelner.  He has great ideas on how to market your message and use social media to enhance your business.  His website also showed me how to create a calendar that includes what content you want to use for emergency preparedness.
Have you tried our emergency preparedness planning tool? This interactive tool will help you build an expert-level emergency preparedness plan for your organization - whether you're hoping to improve your existing plan or you're starting from scratch.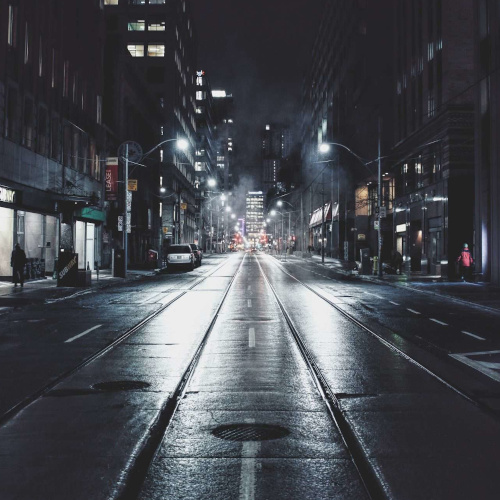 You are well on your way toward protecting your staff and organization.
Take the next step toward protecting your organization by learning more about emergency notification systems and the vital role they play in your emergency preparedness plan.