Social Media Crisis Management: Bob Clark's New Book Explores Failures And Successes
Robert A. Clark knows about crisis communication. An emergency preparedness expert, Clark has advised businesses and governments on effective communication in the face of critical issues – from pandemics to business interruption. He has added social media and crisis communication to his canon of expertise with his new book, "Crisis Management: Is Social Media Its New Best Friend or Its Worst Nightmare?"
Available on Amazon, Crisis Management provides a comprehensive look at the role that social media plays in the corporate world. Clark addresses how social media communication frequently causes unintentional issues for businesses and how it can be used to address corporate crises. Any leader in the emergency preparedness, public relations, risk management, social media or corporate communications spaces would benefit from Clark's insight.
Through his engaging use of social media communication examples, Clark demonstrates how easily a tweet or Facebook post can go wrong and how damaging it can be to a company's reputation, operations and even its bottom line. He also provides examples and suggestions for ways to improve responses, avoid social media backlash and keep these issues under your control.
Crisis Management covers:
What constitutes a crisis and how to prepare for it
How to create a crisis communications plan
How social media has been used to save lives
Social media's wide-ranging effect on education
How social media is being used in government surveillance
The future of social media and its role in communications and society
Clark uses a wide range of funny and interesting anecdotes, screenshots, tweets, posts and other examples to show how social media can be used to broadcast a company's gaffe. He discusses how communiques from companies in the aftermaths of tragedy can be offensive and criticized for being a cover for selling products. Clark uses the emails and tweets from Adidas and Epicurious in the wake of the Boston Marathon bombing in 2013 as examples of poor judgment that caused a very vocal outrage.
He also explores the slightly lighter side of social media, like customer loyalty, exemplified by how frequent diners of a popular UK restaurant came to its aid after it received a poor review for being too busy.
Perhaps most importantly, emergency preparedness managers will understand the scope and power of a social media crisis management plan as it pertains to business operations and reputation. Crisis Management can teach them how to consider social media crises in the same manner as they do other emergencies, like natural disasters and cyber breach.
About Robert Clark
Clark is a business continuity consultant with international experience, having worked in 12 different countries. His career spans more than 40 years, including 15 years with IBM and 11 with Fujitsu. In 2013, he started working as a part-time university lecturer. His Master of Science Degree in Business Continuity, Security and Emergency Management was awarded by Bucks New University. His first book, "In Hindsight – A Compendium of Business Continuity Case Studies" was published in July 2014 and quickly reached #1 on Amazon's Best Seller lists.
Clark is a well-known and frequent contributor to AlertFind's content. He was the featured speaker for the recent AlertFind webinars, Pandemics: Preparing For Business's Next Big Threat and Business Impact Analysis: How Long Do You Have After A Disaster To Recover Before Your Business Fails?
He is also the author of AlertFind's "Zombies 101 Preparedness Guide," a light-hearted and engaging training exercised designed to help organizations teach key emergency preparedness principles.
He also created AlertFind's Emergency Preparedness Assessment Tool, which helps emergency preparedness managers create plans for their companies with the help of tactical recommendations in each of the 10 main success factors.
You can learn more about Crisis Communication on its Amazon page and more about Clark on his website.
To get expert advice on creating and improving your company's emergency preparedness plan, fill our assessment tool. In just 10 minutes, you'll get expert tips on how to protect your employees and your organization.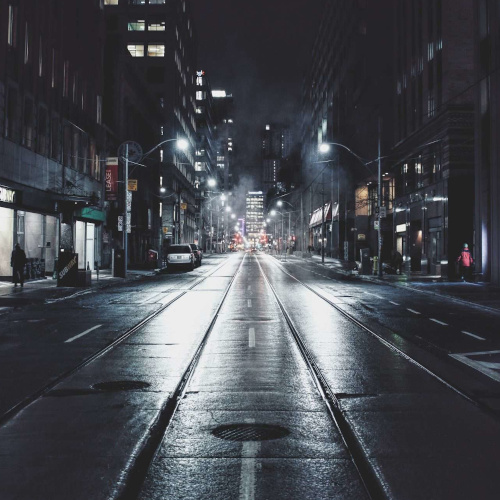 You are well on your way toward protecting your staff and organization.
Take the next step toward protecting your organization by learning more about emergency notification systems and the vital role they play in your emergency preparedness plan.